June 23, 2022
We are delighted to announce our membership of the International Renewable Energy Agency (IRENA) Coalition for Action Steering Group. The Coalition meets annually during the IRENA Assembly, bringing together world leaders in renewable energy to discuss trends, determine actions, and share knowledge and best practices. The network aims to advance the global energy transition in line with the Sustainable Development Goals (SDG7).
Sofia Martinez will represent DAI, initially joining three of the six working groups: Business and Investors; Decarbonizing End-Use Sectors Group; and Sustainable Energy Jobs.
Energy transition is a priority for many countries and organizations, particularly following the publication of the most recent Intergovernmental Panel on Climate Change report, which laid bare the catastrophic consequences of inaction on climate change.
"The need for clean, affordable, and reliable energy has never been more critical," said Martinez. "The decline in welfare due to COVID-19 continues to have major consequences for the poorest and most vulnerable and has reversed progress toward universal access to electricity and clean cooking. Russia's invasion of Ukraine has also led to escalating energy prices and security-of-supply concerns.
"We look forward to collaborating with IRENA and Coalition partners to advance a global energy transformation that is progressive and inclusive."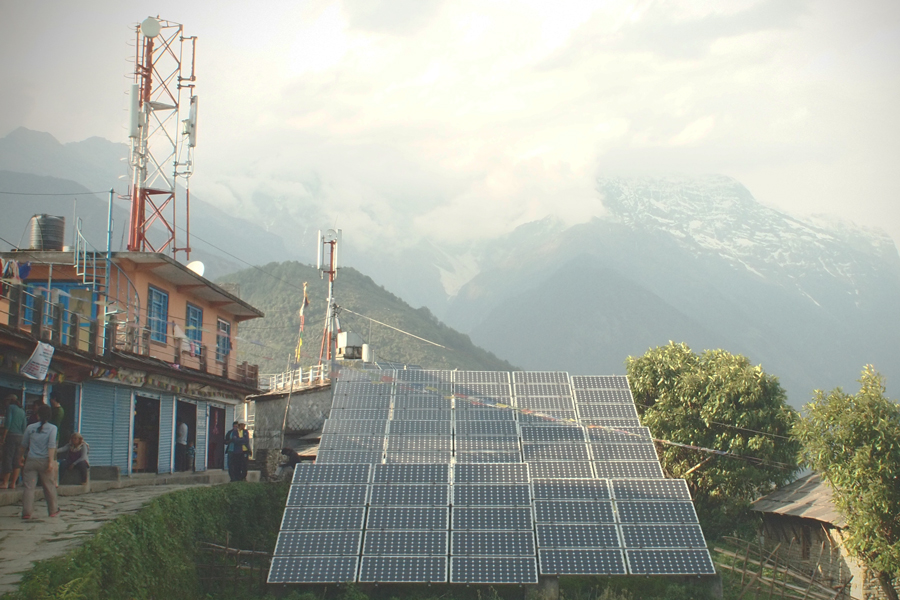 Investing in renewable energy in low-income areas in Nepal. Photo Rob Goodier/Engineering for Change.
DAI has wide-ranging global expertise in the renewable energy sector. Current highlights include our work through the European Bank for Reconstruction and Development with financial institutions in Morocco to develop marketing strategies and activities to build customer awareness and fill the funding pipeline with clean energy projects; in Turkey, where our European Union-funded technical assistance is boosting Izmir's renewable energy service and equipment sector; in Nepal where—with funding from the U.K. Foreign, Commonwealth & Development Office (FCDO)—we are catalyzing private sector investments in distributed renewable energy to improve energy access to populations and communities in low-income, peri-urban, and rural areas; in Mexico, also through the FCDO, where we are facilitating a socially inclusive transition from a hydrocarbon to clean energy economy, with a focus on workforce training and development; and in East Africa, where our U.S. Agency for International Development INVEST program is working with Power Africa in Kenya and Uganda to mobilize investment for solar home and minigrid companies to expand electricity access for hundreds of thousands of people.
Our support to the private sector includes assessing the economic impact of a national energy transition from fossil fuels toward clean hydrogen-based solutions in the Middle East, and, in Canada, identifying market opportunities and barriers for Nova Scotian suppliers of offshore wind and tidal energy interested in exporting their services.
Download DAI and Energy for more information about our renewable energy activities.