Sustainable Business Training
Building off 50 years of international development experience, DAI offers a comprehensive catalogue of training. Our training sessions are distinguished by the quality of the content that is steeped in practical applications of development practices and topics. We draw on more than 2,000 long-term projects and development assignments completed across 150 countries to advance trainees' understanding. Our expert trainers are development practitioners themselves and rely on data and analytics to craft the course material using real case studies to apply theory to practice. Our courses can be customized to specific languages, countries (specific geographies within a country), and development context to maximize the application of the material to current challenges.
Our featured training includes:
Social Investment Fundamentals

Energy 101

Small Business Recovery and Resilience
To find out more please email [email protected].
DAI upholds strict standards of excellence in our training as a British Accreditation Council-certified short-course provider
DAI's industry-leading Local Content Masterclass enables regulators, companies, and contractors to effectively design and manage local content to maximize benefits and minimize risk. The three course covers the full landscape of local content and comprises lectures, hands-on group exercises, computer modeling, and video case studies.* The class examines strategic alignment of regulations, industrial policy, and commercial interests; smart procurement to manage local content; and the mechanics of local content.
Courses in 2023:
October 16 - 18, 2023 in Houston, USA
Read more about the Masterclass
---
Social Performance Fundamentals
A one-day course designed for corporate and philanthropic leaders responsible for social performance programming.
Leveraging design thinking principles, we provide an immersive experience for company teams, their suppliers, and partners to build capability and confidence in navigating the spectrum of activities required to develop world-class impactful social investment portfolios.
Course modules
Social Investment Design Fundamentals and Framework

Multistakeholder Engagement & Management Approaches

Portfolio Management and Legacy Building

Impact Management, Measurement and Reporting

Action Planning
---
Energy 101 Training
DAI has been a capacity-building and stakeholder engagement partner for international energy companies around the world for the last half-decade. During this period DAI has conducted dozens of Energy workshops around the world, including in Senegal, Mauritania, Sao Tome, Mozambique, Guyana, and Suriname. The objective of the sessions is to build awareness of the Energy industry and develop the industry knowledge of various stakeholders.
Who Can Participate?
So far, we have trained more than 400 individuals from the media, government, blogger activists, civil society, non-governmental organizations, environmental specialists, community leaders, mayor's offices, governor's offices, religious leaders, security forces, businesses, business associations, and several other stakeholder groups.
The sessions cover a range of topics including:
Oil and gas fundamentals (industry characteristics, structure, players, value chain)

Oil and gas project lifecycle

Political economy dynamics in oil and gas

Development opportunities and challenges

Local content

Introduction to fiscals for oil and gas

Introduction to gas and LNG
In addition to general capacity-building and awareness programs, DAI also delivers training focused on specific project phases or events. An example is the training workshop on the fundamentals of the oil & gas industry delivered to Senegal's ESIA Technical Committee in July 2018. The workshop, held in Dakar, was organized by the Directorate of the Environment under the Ministry of Environment and Sustainable Development in coordination with the operator BP. The objective of the workshop was to give participants a deeper technical understanding of the oil and gas industry to enhance their ability to assess the Tortue-1 ESIA document. The sessions covered the industry value chain; the process by which hydrocarbons are formed; technical aspects of the upstream segment, technologies used at different phases; gas composition, process processing and the LNG market; detailed breakdowns of different production facilities; and operational aspects of oil spill response.
---
Small Business Recovery and Resilience Training
Micro, small, and medium enterprises (MSMEs) comprise up to 95 percent of the world's businesses and employ up to 60 percent of the workforce. However, MSMEs are more vulnerable to shocks than their larger counterparts, whether those shocks are economic, health-related, climatic, political, or otherwise. DAI's small business recovery and resilience training takes businesses and startups through critical business tools and techniques to help stabilize, strengthen, and pivot their companies.
The modules are designed to:
Develop stabilization plans for business continuity related to operations and workforce

Manage cash flow, calculate runway, and develop a short-term financial strategy

Analyze customer demand and pivot business model to seize current opportunities

Adjust sales approach to current environment (such as leveraging e-commerce)

Shore up supply chain to mitigate further risk
DAI's small business recovery and resilience training can be delivered either as individual, targeted modules or as the holistic two-day MSME Resilience System.
Who Can Participate?
Companies: Support local suppliers, redirect corporate social responsibility (CSR) funds to effective training for sustainable growth

Governments: Accelerate MSME sector resilience as part of larger economic recovery efforts

Donors: Adapt economic growth projects to current needs and realities

Financial institutions: Reduce MSME portfolio risk and nonperforming loans

Industry associations: Develop the resilience of member companies and support them as they adjust to a COVID-19 environment

---
Customized Courses
DAI leads customized courses upon request for private sector or government clients. Previous customized course locations include Canada, Ghana, Guyana, Oman, Sierra Leone, and Tanzania.
---
Meet Our Trainers
Zaki Raheem—Technical Director, Sustainable Business Group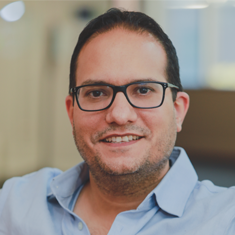 Zaki Raheem has more than 18 years' experience as an MSME development specialist designing, advising, mentoring, and managing entrepreneurship, enterprise development, value chain development, and financial inclusion programs.
Facilitates in-person and virtual workshops for entrepreneurs and small businesses; hosts business plan competitions, startup boot camps, innovation challenges and pitch events; designs and facilitates training-of-trainers for incubators

Technical Director for the global advisory team with Shell LiveWIRE, a flagship entrepreneurship program supporting a global network of accelerator and pre-accelerator programs

Adjunct Professor at Columbia University's School of International and Public Affairs, where he teaches a graduate-level MSME development class
---
To find out more or apply for an upcoming Masterclass or training, please email [email protected].