Sustainable Business Training
Building off 50 years of international development experience, DAI offers a comprehensive catalogue of online training. Our training sessions are distinguished by the quality of the content that is steeped in practical applications of development practices and topics. We draw on more than 2,000 long-term projects and development assignments completed across 150 countries to advance trainees' understanding. Our expert trainers are development practitioners themselves and rely on data and analytics to craft the course material using real case studies to apply theory to practice. Our courses can be customized to specific languages, countries (specific geographies within a country), and development context to maximize the application of the material to current challenges.
Our featured training includes:
Oil and Gas 101
Small Business Recovery and Resilience
View the DAI E-training Catalogue here. To find out more, apply for an upcoming Master Class or training, please email [email protected].
Local Content Master Class
The Sustainable Business Group offers the industry-leading Master Class enabling regulators, companies, and contractors to effectively design and manage local content to maximize benefits and minimize risk.
In light of current circumstances, DAI will not be holding in-person Master Class courses this year, however, we are offering four full-day online Local Content modules derived from the Master Class.
Upcoming Sessions:
May 17 - 19, 2022 in Dubai, UAE
October 17 - 19, 2022 in Houston, USA
Online Training
Our tailored online training brings you insight from our expert trainers working at the forefront of international development and local content policy. The full-day modules involve interactive workshop activities, networking opportunities, and local content skills building.
Contact [email protected] for pricing and registration.
View the DAI E-training Catalogue here.
"The Master Class has really opened up our minds and shown us a clear way of how to develop local content legal and regulatory frameworks and strategies and the importance of having monitoring and reporting tools. It was also nice to network with our colleagues from Kenya and Uganda and share experiences"—Director of Local Content, National Economic Empowerment Council, Government of Tanzania
Since 2015, the topic of local content has taken center stage, and with it the need for a new profession to implement fast-developing local content compliance regimes and deliver tangible local benefits as a balance to unrestrained globalization.
---
Why Does Local Content Matter?
Local content has the potential to provide significant contributions to the host economy from major inward investments.
DAI's Sustainable Business Group tackles the growing challenges facing private sector companies (investors, operators, contractors) and public authorities in meeting local content regulations and supporting the sustainable industrial development of host economies through capital investments.
"The course has given me great insight… and covered all the important areas of local content: policy, procurement and metrics."—Project Co-ordinator for Local Content, Ministry of Energy, Ghana
These challenges include:
Since 2015, dramatic falls in commodity oil, gas prices and challenging metal and mineral price
Uncertain global demand for oil, gas, and mining products
Uneven global recovery after the 2008 shock, which has driven many governments to seek to privatize public infrastructure operations and investments to reduce government expenditures
Limited government and regulatory capacity
Growing trend for governments to pass and/or strengthen local content legislation, regulations, and policy due to realization that globalization does not always demonstrably benefit local populations
Balancing the unintended consequences of globalization with the risks of protectionism in terms of inflation, disinvestment, unemployment, and recession
---
What is the Master Class?
A three-day training covering the full landscape of local content.
Framed by the regional context of local content regulation and sector development.
Consists of lectures, hands-on group exercises, computer modeling, and video case studies.
Examines strategic alignment of regulations, industrial policy, and commercial interests; smart procurement to manage local content; and the mechanics of local content.
---
Who Can Participate?
To stimulate engagement and cross-learning between participants, we make every effort to invite individuals from a range of organizations involved in local content management. Typical participants include:
National and international oil, gas, and mining companies: This category could include individuals from commercial departments, contracting and procurement, external and government affairs, human resources, social performance, and those in sustainable development roles.
National and international companies involved in other capital intensive sectors such as infrastructure, transportation, renewable energy, utilities, and water management: Individuals from commercial departments, contracting and procurement, external and government affairs, human resources, social performance and sustainable development.
Government policy-making authorities: Staff working at the national or provincial level engaged in industrial policy, private sector development, supply chain linkage programs, and the promotion of inward investment and exports.
Host-country regulatory agencies: Officials responsible for setting local content targets, compiling aggregate demand, assessing local market capability, managing registers of domestic suppliers, and engaging in tendering processes.
International and larger-scale domestic contractor suppliers: Those who manage local supply chains, source globally, and/or have business development interests in emerging economies. Relevant departments include business development, account management, marketing, service delivery, production, human resources, social performance, and sustainable development.
Local supplier business and trade associations
Official development agencies and development finance institutions: Personnel who work in procurement departments, oil, gas, mining, and infrastructure departments, and business linkage advisory services.
"The course was beyond my expectations. I thought I was coming for validation, but actually learnt many new insights"—Head of Strategy and Policy Development, Nigerian Content Development Monitoring Board

"Certainly the prime local content course in the market. Highly recommended."—Local Content Manager, international oil field services company
---
Oil and Gas 101 Training
SBG has been a capacity-building and stakeholder engagement partner for international oil and gas companies around the world for the last half-decade. During this period SBG has conducted dozens of Oil and Gas 101 workshops in Senegal, Mauritania, Sao Tome, Mozambique, Guyana, and Suriname. The objective of the sessions is to build awareness around the oil and gas industry and develop the industry knowledge of various stakeholders.
Who Can Participate?
So far, we have trained more than 400 individuals from the media, government, blogger activists, civil society, nongovernmental organizations, environmental specialists, community leaders, mayor's offices, governor's offices, religious leaders, security forces, businesses, business associations, and several other stakeholder groups.
The sessions cover a range of topics including:
Oil and gas fundamentals (industry characteristics, structure, players, value chain)
Oil and gas project lifecycle
Political economy dynamics in oil and gas
Development opportunities and challenges
Local content
Introduction to fiscals for oil and gas
Introduction to gas and LNG
In addition to general capacity-building and awareness programs, SBG also delivers training focused on specific project phases or event. An example is the training workshop on the fundamentals of the oil & gas industry delivered to Senegal's ESIA Technical Committee in July 2018. The workshop, held in Dakar, was organized by the Directorate of the Environment under the Ministry of Environment and Sustainable Development in coordination with the operator BP. The objective of the workshop was to give participants a deeper technical understanding of the oil and gas industry to enhance their ability to assess the Tortue-1 ESIA document. The sessions covered the industry value chain; the process by which hydrocarbons are formed; technical aspects of the upstream segment, technologies used at different phases; gas composition, process processing and the LNG market; detailed breakdowns of different production facilities; and operational aspects of oil spill response.
Small Business Recovery and Resilience Training
Micro, small, and medium enterprises (MSMEs) comprise up to 95 percent of the world's businesses and employ up to 60 percent of the workforce. However, MSMEs are more vulnerable to shocks than their larger counterparts, whether those shocks are economic, health-related, climatic, political, or otherwise. DAI's small business recovery and resilience training takes businesses and startups through critical business tools and techniques to help stabilize, strengthen, and pivot their companies.
The modules are designed to:
Develop stabilization plans for business continuity related to operations and workforce
Manage cash flow, calculate runway, and develop a short-term financial strategy
Analyze customer demand and pivot business model to seize current opportunities
Adjust sales approach to current environment (such as leveraging e-commerce)
Shore up supply chain to mitigate further risk
DAI's small business recovery and resilience training can be delivered either as individual, targeted modules or as the holistic two-day MSME Resilience System.
Who Can Participate?
Companies: Support local suppliers, redirect corporate social responsibility (CSR) funds to effective training for sustainable growth
Governments: Accelerate MSME sector resilience as part of larger economic recovery efforts
Donors: Adapt economic growth projects to current needs and realities
Financial institutions: Reduce MSME portfolio risk and nonperforming loans
Industry associations: Develop the resilience of member companies and support them as they adjust to a COVID-19 environment
Customized Courses
DAI leads customized courses upon request for private sector or government clients. Previous customized course locations include Canada, Ghana, Guyana, Oman, Sierra Leone, and Tanzania.
---
Meet Our Trainers
Zachary Kaplan—Vice President, Sustainable Business Group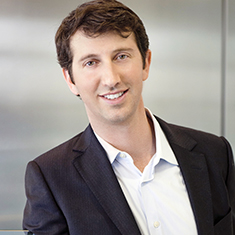 Zachary Kaplan has more than 10 years' experience within the extractives industry, focusing on extensive local content and policy, and leads activities related to local content, corporate social investment, and supplier development.
Technical Advisor to local content supplier development programs worldwide. Assessed local supplier capacity for upgrade to enter global supply chains and facilitated foreign direct investments via joint ventures
Key architect behind the development of a suite of DAI's proprietary local content methodologies and tools currently deployed across the globe
Spearheaded a Local Content Regime Analysis in Ghana, Nigeria, Brazil, Trinidad and Tobago, Tanzania, Papua New Guinea, and Uganda, to provide an assessment of impacts of local content regimes
Dorival Bettencourt—Director, Sustainable Business Group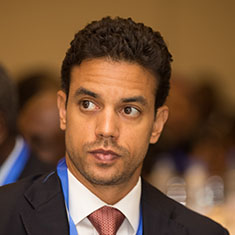 Dorival Bettencourt has more than 10 years' experience in oil and gas investment, focusing on local content policy and implementation, and leads activities related to local content, corporate social investment, and supplier development for oil and gas clients around the world.
Leads and oversees industrial baseline assessments for major oil and gas investments globally
Designs and implements local content stakeholder engagement strategies across DAI's portfolio
Extractive Industry Lead for U.S. Agency for International Development-funded private sector development and competitiveness program in Mozambique
Zaki Raheem—Senior Specialist, Sustainable Business Group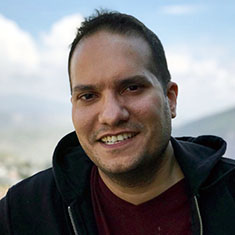 Zaki Raheem has more than 18 years' experience as an MSME development specialist designing, advising, mentoring, and managing entrepreneurship, enterprise development, value chain development, and financial inclusion programs.
Facilitates in-person and virtual workshops for entrepreneurs and small businesses; hosts business plan competitions, startup boot camps, innovation challenges and pitch events; designs and facilitates training-of-trainers for incubators
Technical Director for the global advisory team with Shell LiveWIRE, a flagship entrepreneurship program supporting a global network of accelerator and pre-accelerator programs
Adjunct Professor at Columbia University's School of International and Public Affairs, where he teaches a graduate-level MSME development class
Dipika Chawla —Principal Specialist, Sustainable Business Group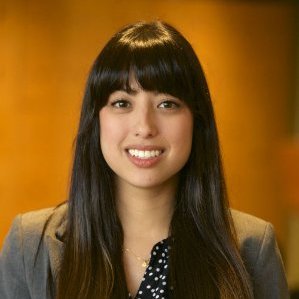 Dipika Chawla is an entrepreneurship specialist with more than 10 years' experience in sustainable economic growth and MSME development.
Leads international and interdisciplinary teams to design and deliver entrepreneurship and MSME development programs
Experienced trainer in product design, business model development, pivoting, organizational management, and pitching to investors
Designs and manages programs for business plan and innovation competitions; technology incubators and business accelerators; and entrepreneurship ecosystem strengthening
Presently serving as Team Lead of the technical team supporting the implementation of Kosmos Innovation Center, a regional entrepreneurship program in West Africa
---
To find out more or apply for an upcoming Master Class or training, please email [email protected].