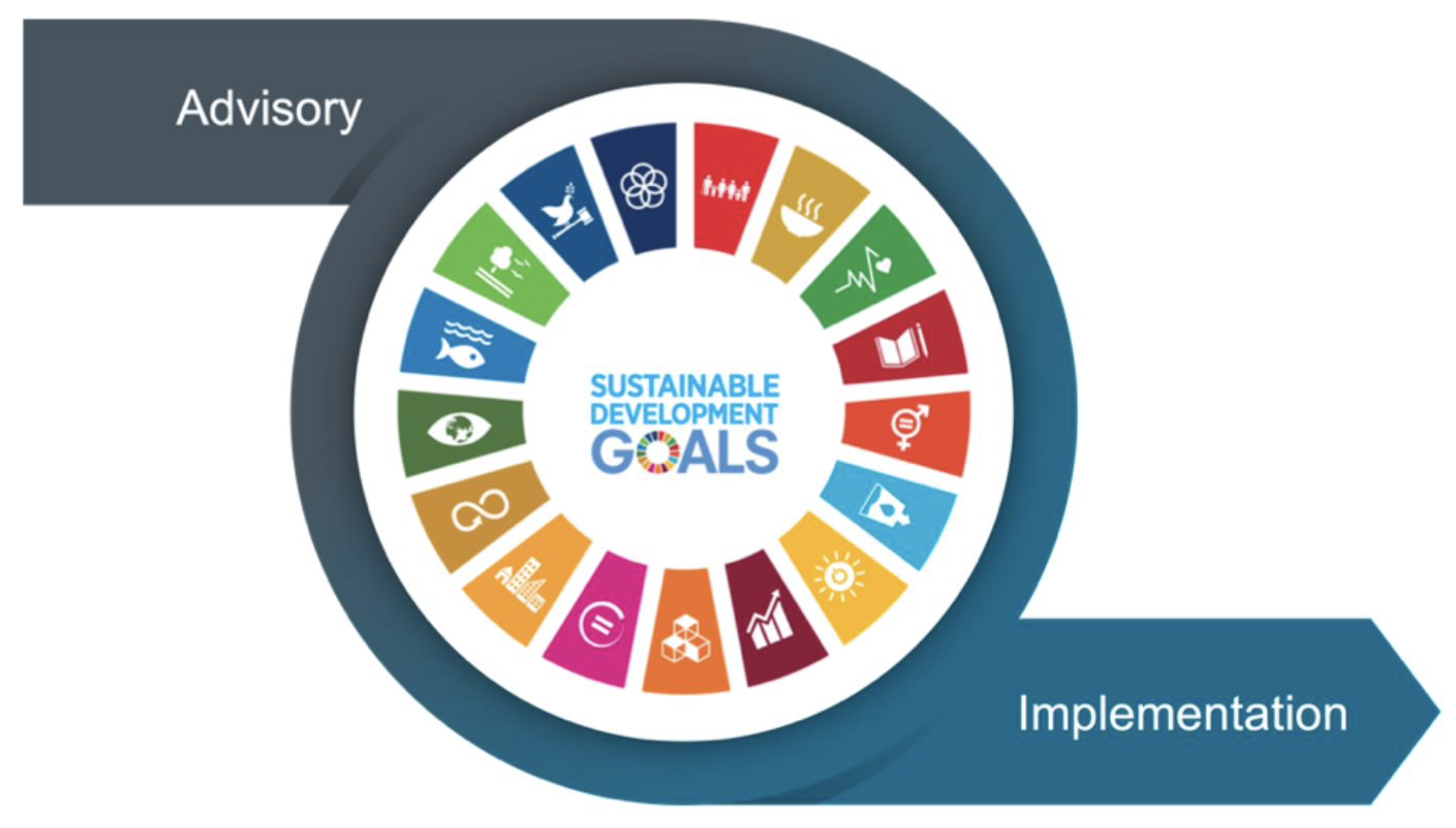 Full Life-Cycle Advisory and Project Implementation Services that Advance the Global Sustainability Agenda
The Sustainable Business Group works across industries including manufacturing, energy and renewables, mining, retail, apparel, food and beverage, financial services, and telecommunications.
Solutions and Products
Client focused and data driven, our approach is defined by 50 years of development experience around the world. We rely on data-rich technical analysis and on-the-ground relationships to structure successful service engagements and investments in emerging markets, with an unwavering commitment to our clients and the countries where they work.
Solutions
Policy and Strategy: We work with governments and corporations to develop policies and strategies that enable a smart transition to alternative and clean energy.

Energy Supply Chain: We work with investors, operators, contractors, and suppliers to ensure the supply chain meets key performance, economic, social, environmental, and governance requirements.

Energy Business Planning: Supporting investors to understand project bankability and feasibility, as well as develop strategies to mitigate investment risks.

Entrepreneurship and Innovation: Strengthening the entrepreneurship ecosystem to catalyze the formation of new businesses that drive economic and social impact.

Supply Chain Localization: Integrated services and tools to help investors and operators reorganize their supply chains and make them more sustainable.

Performance Measurement: Advisory services and tools to track the performance of supply chains across a range of sustainability criteria.

Supply Chain Analytics: Our expertise in data collection, processing, and analysis delivers actionable insights.

Training: Bespoke and off-the-shelf training products and services that cover multiple sustainability areas.
Products
Supplier Management Portal: DAI's cloud-based digital platform creates business linkages between large-scale international buyers and verified local suppliers.

Local Content Masterclass: DAI's industry-leading training course enables public and private stakeholders to effectively design and manage local content to maximize benefits and minimize risk.

Industrial Baseline Studies: DAI's rigorous approach for quantifying, delivering, and performance managing ​In-Country Value / Local Content.

Computable General Equilibrium (CGE) Modeling: A rigorous economic modeling and analysis to estimate and understand lasting changes across industries and economies.
x
Subscribe to DAI's Sustainable Business newsletter