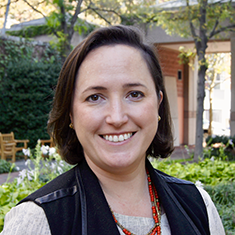 Kirsten Pfeiffer leads the design and implementation of complex agriculture market systems and investment facilitation projects. She specializes in development approaches that facilitate behavior change through market actors, including farmer groups, processors, traders, exporters, agro-input suppliers and service providers, financial institutions, business support and advisory services firms.
She joined DAI's Agriculture and Food Security team after two and a half years in Rwanda as Deputy Chief of Party on a donor-funded agriculture development project. She has experience in finance and development, focusing on strategic partnerships with the private sector and facilitating investment in frontier markets. Kirsten is a member of the finance and investment community of practice and leads DAI's corporate flagship investment initiative. Within her work on mobilizing greater private investment in agricultural in developing markets, Kirsten is keenly interested in the growth of gender lens investing and its crosscutting application to DAI's development work.
M.A., international relations and economics, Johns Hopkins School of Advanced International Studies
x
RELATED CONTENT:
Duke Burruss has deep technical expertise in agricultural and rural development, marketing and distribution, competitive value chains, international trade, and public-private partnerships, and has managed numerous complex regional projects in Sub-Saharan Africa.
Read More