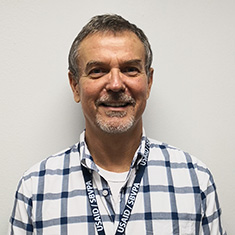 Craig Davis has more than 20 years of experience in international development, education and training, research and publication, technical assistance, and capacity building. He is currently the Chief of Party (COP) for the Creando Mi Futuro Aquí project in Honduras, a workforce development project designed to prepare youth for the labor market and reduce out-migration.
Prior to this, Craig served as COP school-based violence prevention project in Honduras. Craig served as Regional Director in Nairobi, Kenya, for Africa Lead, a food security and resilience project. Before that, he was Chief of Party for the Transition Initiatives for Stabilization (TIS) project in Somalia.
He has led several other U.S. Agency for International Development projects, including ones in Afghanistan, Iraq, Pakistan, and Yemen. At the Bureau of International Labor Affairs at the U.S. Department of Labor, he served as Education Specialist, managing a portfolio of child labor and education projects. As Civil Society Director for IREX, he managed a portfolio of civil society projects in the former Soviet Union and expanded the division's new business into the Middle East and into new anti-corruption and conflict mitigation technical areas.
Dual Ph.D., religious studies and near eastern languages and cultures, Indiana University
M.A., religious studies, Indiana University
M.A., near eastern languages and cultures, Indiana University
B.A., English as a second language, Universidad Internacional de las Americas
x
RELATED CONTENT:
Maya Gainer is a Principal Specialist in the Local Governance practice, supporting business development and project implementation.
Read More