Honduras—Asegurando la Educación (Securing Education)
While the education sector in Honduras faces many complex challenges, one of the most insidious obstacles to students' success is violence in and around schools. School-based violence (SBV) not only hinders the academic achievement of youth while they are students, but can lead to life-long negative behavior patterns that impact Honduran society. SBV prevention has emerged as a critical strategy for breaking this cycle by enabling at-risk youth to stay in school, leading to better academic outcomes, which are linked to improved levels of health and nutrition, reduced crime, and stronger local economies.
The Asegurando la Educación (Securing Education) program, funded by the U.S. Agency for International Development (USAID), capitalizes on the opportunity that schools provide to establish a culture of non-violence, inclusion, and respect among youth. The project partners with education systems and communities in target municipalities to make schools safer places for students and teachers, while also empowering schools to play a larger role in decreasing community violence.
To address the complex nature of violence in and around schools, Asegurando la Educación works across multiple levels: improving schools' ability to prevent violence; strengthening local networks that increase school safety; and building the capacity of the Ministry of Education and social service agencies to respond to school-based violence. By taking a comprehensive, adaptive approach that involves teachers, students, administrators, community members, and policymakers, the program works to enhance education and job opportunities for youth, while increasing peace and security in communities.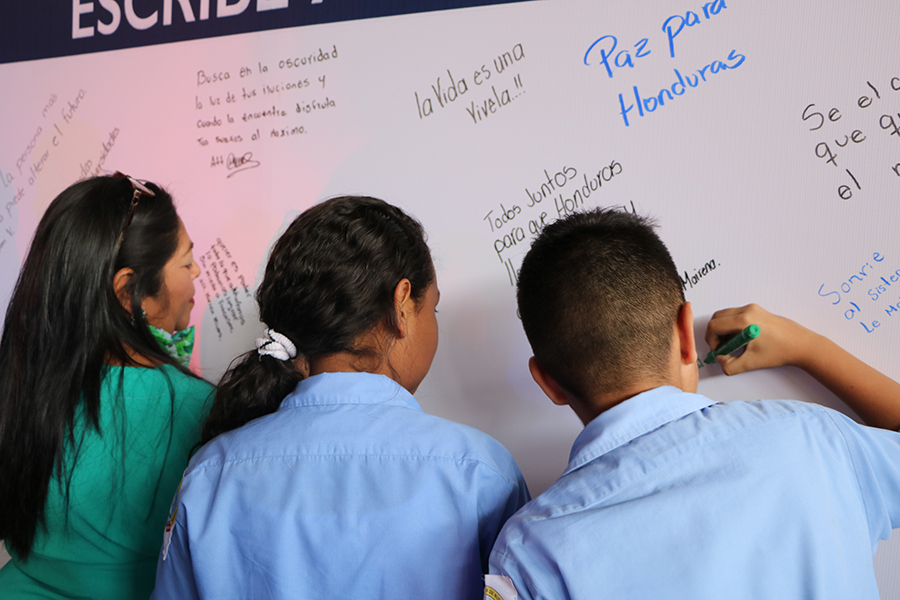 Sample Activities
Assist teachers and administrators to integrate locally tailored violence-prevention techniques into curriculum development, teacher training, and after-school activities.
Provide grants and technical assistance to schools, community organizations, and social service partners to pilot customized prevention services.
Support the strengthening of referral mechanisms and integration of social services for child protection cases related to drug abuse, psychological support, and domestic violence.
Collaborate with the Ministry of Education to develop and implement protocols to help school staff address and mitigate violence.
Train schools and education centers on applying screening models to identify high-risk youth for early intervention and additional support.
x
RELATED CONTENT:
There is a long history of engagement, and a great interest in taking forward cooperation, between the European Union and the South Asian Association for Regional Cooperation (SAARC) region, which includes Afghanistan, Bangladesh, Bhutan, India, Maldives, Nepal, Pakistan, and Sri Lanka.
Read More