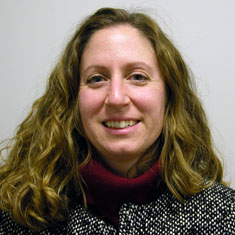 Andrea Chartock's work focuses on promoting economic growth and designing and managing monitoring and evaluation (M&E) of projects. She is currently a Senior M&E Specialist for the Africa Lead II program. Prior to this, she was the M&E Director for the Feed the Future Liberia Food and Enterprise Development project, managing a staff of eight, and 66 enumerators carrying out three large-scale surveys. Before this, she was the Chief of Party for the Agricultural Competitiveness and Enterprise Development (ACED) project in Moldova during the closedown phase.
Andrea has served as Project Team Lead and Project Quality Manager for seven DAI projects: two in Africa, four in Asia, and one Washington, D.C.-based global project. In these roles, she has supervised project leaders, monitored budgets, problem solved, engaged technically, and managed teams and deliverables for high-quality results. She has carried out extensive enterprise development consultancies in Eastern Europe, Asia, and Africa, as well as monitoring and evaluation, value chain analysis, gap analysis, and competitiveness analysis in multiple countries on three continents.
"I love working at DAI because of the interesting challenges we tackle and the stellar colleagues. After 14 years here, I still feel I am constantly learning something new, which is both humbling and exciting."
Andrea joined DAI in April 2004 after spending five years managing and implementing economic development programs for Citizens Developments Corps. She spent two years as a Peace Corps volunteer teaching at a university in Russia.
M.A., international policy studies, Stanford University

B.A., honors, international relations, Stanford University
x
RELATED CONTENT:
Roberto Toso is a senior economist with more than 25 years of international development experience working on financial sector reform, economic policy, public financial management, international trade, and competitiveness strategy.
Read More