April 22, 2021
DAI has signed on to the Science Based Targets initiative (SBTi), part of a company-wide effort to act against climate change. SBTi—a partnership between CDP, the United Nations Global Compact, the World Resources Institute, and the World Wide Fund for Nature—enables private sector companies to set science-based emissions reduction targets.
Most of the world's greenhouse gas emissions are directly or indirectly influenced by the corporate sector, SBTi explains. While more than 80 percent of the world's largest 500 companies have established emissions or energy reduction targets, it is vital that these investments align with current climate science. SBTi provides resources to companies to develop targets consistent with the level of decarbonization required to keep the global temperature increase to no more than 2°C greater than pre-industrial temperature.
"Joining SBTi is a critical step in measuring and reducing our climate impact," says Donald Lunan, Global Director of Climate at DAI. "The process will be an opportunity to take stock of our activities and set targets that are ambitious and firmly science based."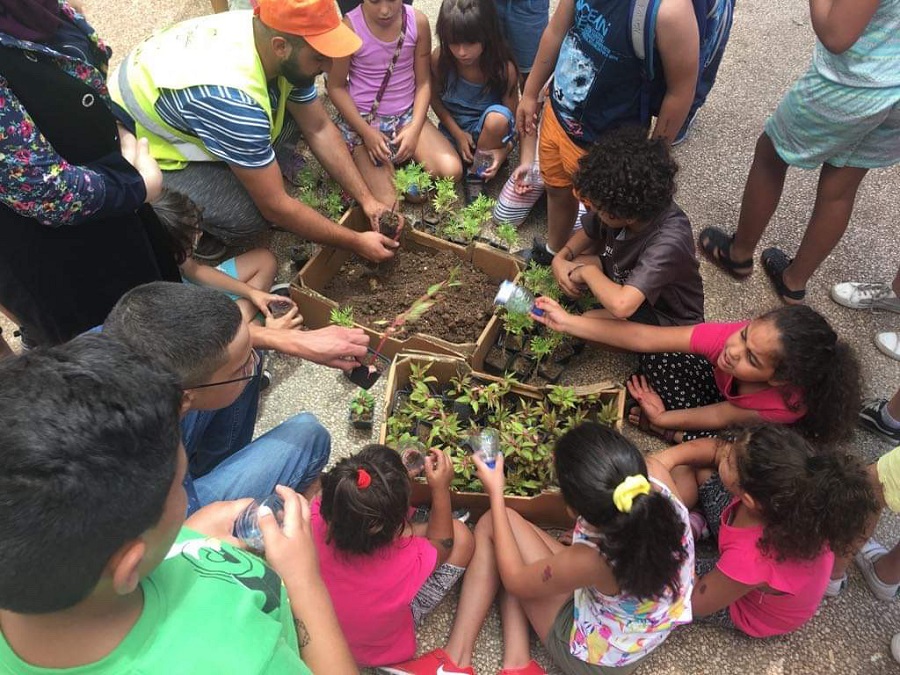 Cities participating in the EU-funded Clima-Med project—implemented by DAI—hosted tree planting campaigns in 2019.
DAI joins more than 1,000 businesses in committing to the SBTi targets, including H&M, Honda, Mars, National Grid, and BT Group. At a time when leading organizations across all sectors—from international investors to donors and private corporations—are embracing the need for climate action, the undertaking demonstrates DAI's shared dedication to that ambition.
DAI's commitment to SBTi is only one part of the company's global push to address climate change. Through its projects around the world, DAI helps community, business, and government partners translate climate science and global climate models into locally viable strategies and solutions.
The company's current climate work ranges from supporting municipalities in the Southern Mediterranean, to developing a climate change adaptation program in the Dominican Republic, to mainstreaming "climate smart" planning in Ethiopia. DAI is also conducting a survey on climate research gaps for the U.K. Foreign, Commonwealth, and Development Office (FCDO) Climate and Resilience Framework Programme.
Learn more about DAI's climate change adaptation and mitigation work here.