Ethiopia—Technical Assistance to Support GCCA+/Mainstreaming Climate-Smart Approaches into the Productive Safety Net Programme (Climate-Smart PSNP)
The Government of Ethiopia has placed addressing the challenges of climate change and environmental degradation high on its development agenda, endorsing relevant policies, strategies, and guidelines with the potential to bring about integrated rural development.
The project, "Technical Assistance to support GCCA+/Mainstreaming of Climate-Smart Planning and Implementation Approaches into the Productive Safety Net Program IV (PSNP4) in Ethiopia," works to enhance the capacities of the Public Works Coordination Unit (PWCU) and of the Food Security Coordination Directorate (FSCD) in activities planning and design.
The project team uses modern instruments such as GIS and remote sensing for monitoring and evaluation and is developing a national protocol of climate-smart procedures. The project is providing technical assistance to enable the Ministry of Agriculture to:
Mainstream climate-smart initiatives in the watershed and rangeland activities planning, and implement the Productive Safety Net Program IV.

Enhance institutional and technical capacity in the planning, management, and monitoring of PSNP4's public works component to improve coordination with the Sustainable Land Management Program.

Help the ministry generate evidence to promote dialogue on climate-sensitive development programming and for future climate financing.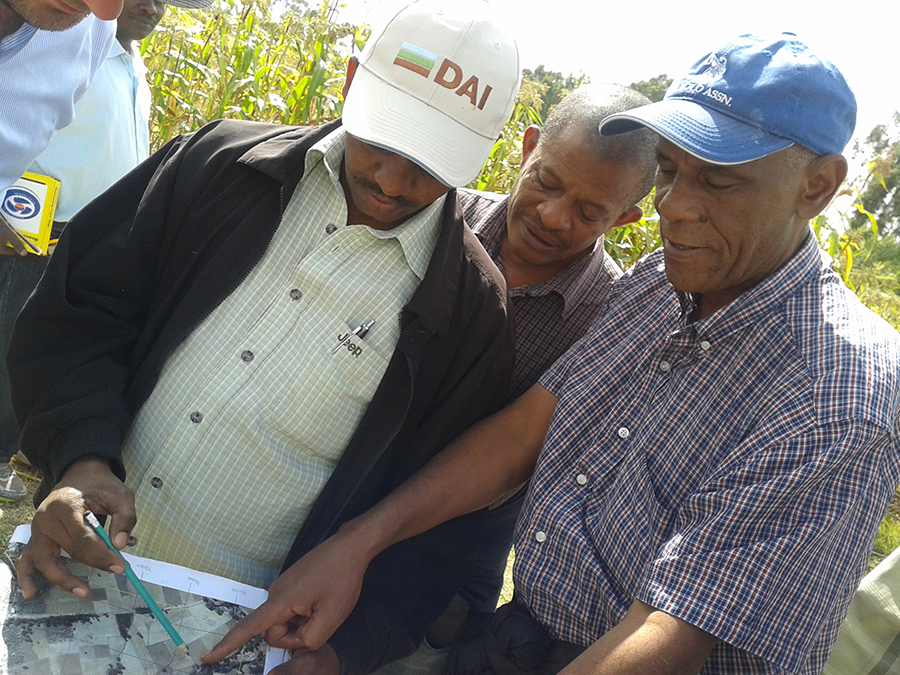 Sample Activities
Review climate-smart social protection programmes and local adaptation planning.

Design and roll out a national protocol of climate smart procedures, tools, and processes.

Strengthen monitoring and evaluation.

Support linkages with climate and disaster risk reporting and early warning systems.
x
RELATED CONTENT:
Despite positive economic growth in recent years, urban Indonesia still suffers from one of the lowest rates of access to safe water and improved sanitation in the region. USAID's IUWASH Penyehatan Lingkungan untuk Semua, or Environmental Health for All (IUWASH PLUS), is working to expand access to water and sanitation services to hundreds of thousands of low-income urban households.
Read More