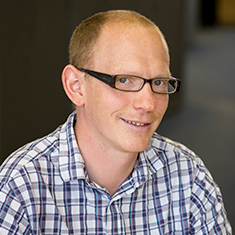 Donald Lunan is the Director of the Delivery Unit in DAI's Europe office, overseeing the implementation of DAI's portfolio of programmes with multilateral and UK bilateral donors. Donald has more than 17 years international development experience, working across rural development, natural resource management, and climate change policy. Since joining DAI in 2005, Donald has been involved in some of Europe's most high-profile programmes in this sector, most recently acting as technical director on the VPA Support Unit programme in Liberia, and on the StARCK+ programme in Kenya.
Prior to joining DAI, Donald was Regional Representative and Dryland Forestry Research Coordinator for Sunseed Desert Technology. Based in Tanzania, he was responsible for an innovative programme of community tree planting trials in degraded arid soils, using mycorrhizal fungi to enhance tree survival and growth.
B.Sc., ecological science, University of Edinburgh
M.Sc., sustainable agriculture and rural development, Imperial College at Wye
x
RELATED CONTENT:
Lief Doerring is a senior international development expert, leader, and portfolio manager with more than 20 years of experience working in Africa, Asia, the Middle East, and the Pacific.
Read More