Palestine—Finance for Jobs (F4J)
Palestine needs more sustainable and productive employment opportunities to accommodate the state's growing population. Creating jobs would reduce poverty and improve quality of life, but many companies have been cut off from direct market contact and cannot find financing, limiting their ability to compete, grow, and add jobs. In addition, Palestine's insecure business environment with high costs and risks has deterred outside private investment, while a breakdown of trust and dialogue between the private sector and Palestinian Authority has undermined innovation and growth.
Implemented on behalf of the Palestinian Ministry of Finance and Planning (MOFP), the Finance for Jobs project (F4J) addresses constraints to job growth in the West Bank and Gaza by developing innovative financing instruments to promote business investment and job training.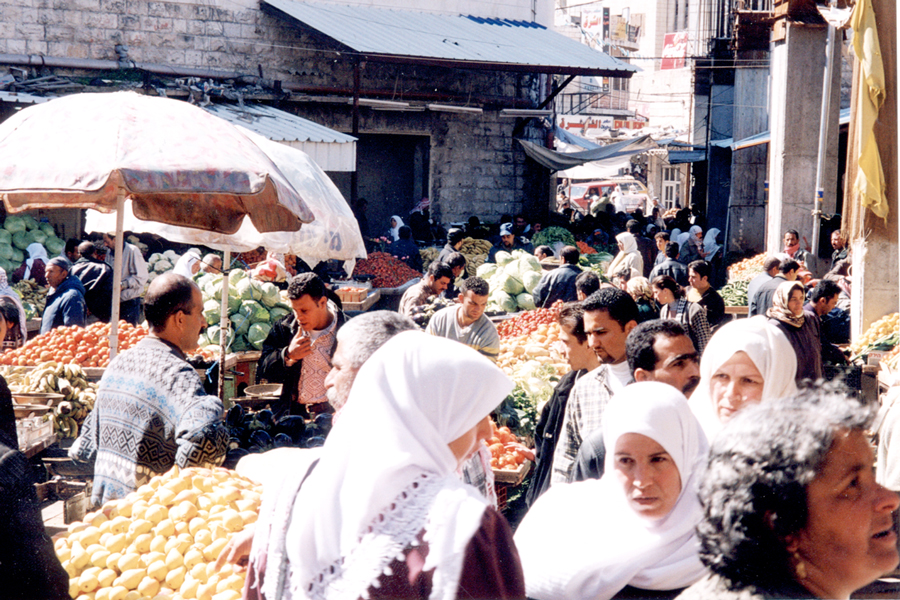 Sample Activities
Design, test, and implement three innovative financial instruments.
Solicit proposals from investment funds for cost-shared financing to improve performance of enterprises, and assist selected funds in enhancing their overall pipeline of invested businesses.
With partner Social Finance, build a financial model for a development impact bond (DIB) that meets the needs of the Palestinian Authority, service providers, employers, and investors, and identify DIB investors.
Develop a social cost-benefit analysis tool to assist the MOFP and private-sector stakeholders in identifying industries and businesses with high job-creation potential for investment.
Select Results
Entrepreneurship Ecosystem Matching Grant (EE-MG): This cost-sharing mechanism targets early-stage investment funds seeking to build a portfolio of startup and early-stage enterprises. So far, the EE-MG has helped mobilize private capital of $2.8 million by supporting 13 startups—creating 80 jobs.
Investment Co-Financing Facility (ICF): This risk-sharing grant mechanism provides commercially sound, job-creating, private sector investments that may otherwise not be considered viable due to market and institutional failures. The PRICO Gaza Solar Project is the first ICF project, and five shortlisted projects similar in size are now being assessed.
Development Impact Bond (DIB): This marks the first World Bank DIB to be implemented worldwide. The bond will catalyze the role of the private sector by crowding in both private sector capital and expertise to better incentivize employment outcomes. The bond is designed and currently mobilized with $1.8 million in capital from international and local investors. It will address unemployment through skills development of 2,000 graduates to improve their employability. The DIB's first cycle will target nursing employment, supporting hospitals seeking to improve care quality standards. The bond will also target health and safety inspectors in the construction and industrial sectors.
Featured Links
x
RELATED CONTENT:
The Land Investment for Transformation programme is raising incomes for the rural poor and vulnerable populations in Ethiopia and enhancing economic growth through second-level land certification and improved rural land administration.
Read More