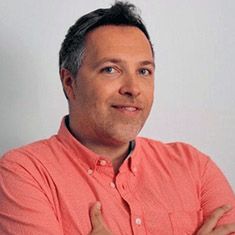 Siniša Djurić is the Associate Director and Project Director in our European Union (EU) Business Unit. His areas of focus include public administration reform, local governance, parliament support, decentralization, revenue mobilization, and election management. He is a seasoned professional with more than 22 years of experience in project management, governance, electoral management, social inclusion, employment, and partnership building.
Currently, Siniša is leading several initiatives, including the EU Support to Democratic Governance in Nigeria (EUSDGN) Programme, Phase II, and the Support to Civil Society and Local Authorities for Local Development in Sierra Leone, both of which aim to promote good governance, strengthen democracy, and foster local development.
Prior to DAI, Siniša served in different international organizations such as the United Nations Children's Fund, Organization for Security and Cooperation in Europe, and GIZ.
He has also worked in Albania, Bosnia, Egypt, Iraq, Lebanon, Montenegro, Morocco, Serbia, and Türkiye.
MBA, Cotrugli Business School
Partnership Broker, Partnership Brokers Accreditation Scheme
Licensed trainer, public advocacy, Institute of Sustainable Communities
x
RELATED CONTENT:
Sarah Maguire is the Senior Director of Global Safeguarding. Sarah practiced at the Bar of England and Wales in criminal defence, immigration, asylum, and family law before joining the former U.K. Department for International Development as Senior Human Rights Adviser.
Read More