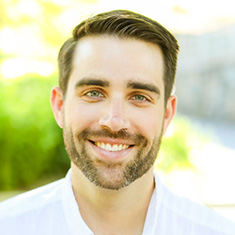 Dan Martinko is a Director in DAI's Governance sector, providing thought leadership and technical assistance to overseas projects and business development efforts. A DAI employee since 2010, Dan specializes in conducting assessments and developing effective strategies to implement complex activities that build systems of good governance, diversify economies, fight corruption, stabilize countries in the midst of conflict, counter violent extremism, and support institutional and policy reform.
He has conducted engagements in more than a dozen countries spanning Central Asia, Southeast Asia, the Middle East, Sub-Saharan Africa, and the Caribbean. Dan currently oversees business development and growth initiatives in areas spanning public financial management, local governance, public policy reform, education, and good governance. Dan has provided expert consulting to clients in both the public and private sector, including the U.S. and U.K governments, multinational energy companies, as well as national governments throughout the world. Dan recently advised a client in the Gulf Cooperation Council region regarding its economic diversification strategy, and has supported major multinationals to develop their strategies to engage effectively with local labor markets and supply bases in emerging and frontier markets. He also supported the design of an innovative tool to measure how sector integration—principally in education and health—on a local governance project in sub-Saharan Africa.
Prior to his work with DAI, Dan worked in the legal services industry as an in-house ICT consultant and a legal assistant supporting complex international litigation and arbitration matters on behalf of corporate and sovereign government clients.
B.A., political science, Indiana University
x
RELATED CONTENT:
Christina Frey brings 10 years of experience in sustainable development, anti-corruption work, public sector governance, and political economy analysis across sub-Saharan Africa and Asia.
Read More