Nigeria—EU Support to Democratic Governance in Nigeria (EUSDGN) Programme, Phase II
Nigeria has significant security challenges and is confronted with instability and conflict on several fronts. The upcoming general elections in 2023 and in 2027 present a chance to improve the democratic process.
The European Union-funded Support to Democratic Governance in Nigeria (EUSDGN) Programme, Phase II, works to facilitate a peaceful and fair electoral process that advances the country's political and economic development.
DAI leads activities under Component 1 of the programme—Support to the Independent National Electoral Commission (INEC)—which works to enhance the credibility of the elections and seeks to boost citizen participation across the country. Under the supervision of the EU Delegation, DAI also supports monitoring and evaluation and leads visibility activities for the project.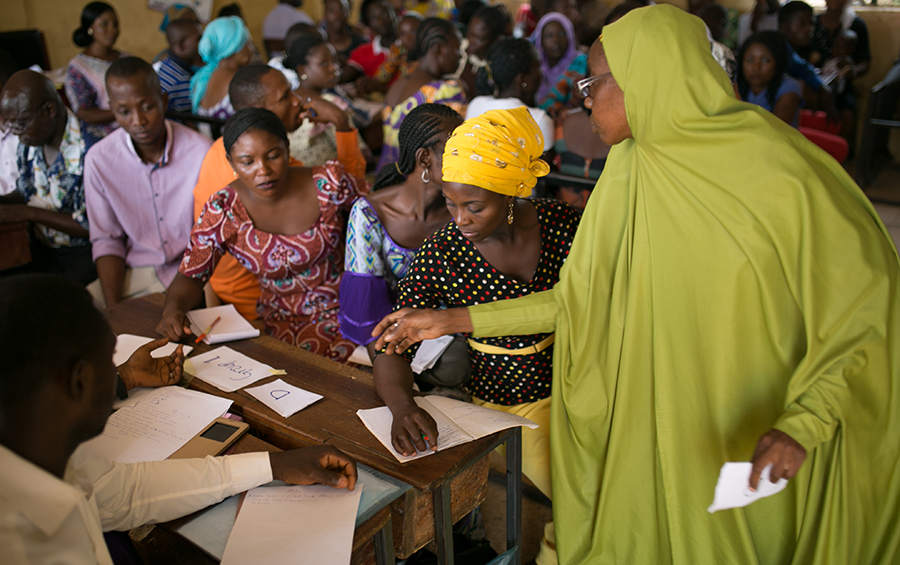 Sample Activities
Support the successful preparation and implementation of the 2023 and 2027 elections.
Ensure the recommendations of the EU Election Observation Missions are taken into full account in the design and implementation of the INEC.
Support visibility and communication actions.
Select Results
Sponsored Mega Music Concerts in Lagos and Abuja, registering 20,000 young people to vote in the 2023 general elections.
x
RELATED CONTENT:
This project accelerated the sustainable reform of the justice sector by supporting the implementation of the legislation to prevent and combat corruption in the justice sector in the Republic of Moldova.
Read More