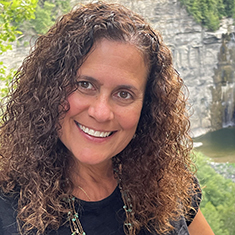 Robin Young has more than 25 years of experience as a technical advisor and team leader on investment and financial services projects and engagements in developing and frontier markets. In 2017, she led the development of the INVEST project with the U.S. Agency for International Development (USAID) and specialized investment partners, to create the platform for mobilizing investment for development impact, and serves as the project's Strategic Investment Adviser, working with partners to mobilize private capital for health, clean energy, water and sanitation, agriculture, and small and growing businesses in Asia, Africa, Latin America, and the Caribbean. She engages directly in work to identify and develop innovative financing solutions for clients in developing and frontier markets and recently prepared a Catalytic Funding Guide for maternal and neonatal health in Indonesia, conducted a banking and investment sectoral analysis in Rwanda, and a scoping study for an innovative river basin conservation fund in Nepal.
Robin has led advisory and research projects for the Inter-American Development Bank and Multi-Lateral Investment Fund, International Finance Corporation, Foreign, Commonwealth & Development Office (FCDO), USAID, World Bank, and private sector financial institutions and investment funds.
M.B.A., Georgetown University McDonough School of Business
B.A., economics, Tufts University
x
RELATED CONTENT:
An experienced project manager and economic growth specialist, Andriy Shevtsov has more than 15 years of international development experience in designing and managing flagship donor programs.
Read More