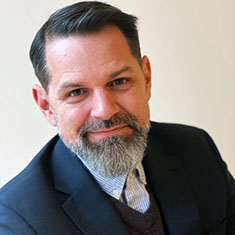 Richard Haselwood is an international development professional with more than 18 years of experience designing and implementing democracy, governance, and resilience programming in support of more accountable, effective, and inclusive governance. With experience in a variety of transitioning and conflict-affected contexts, he has provided technical support and oversight to projects supporting improved performance of national and subnational institutions, with a particular focus on service delivery and e-governance. He has led initiatives to strengthen the capacity and advocacy of civil society, helping them more effectively engage in policy making and budgeting process, address corruption, and monitor service delivery.
As a former media professional, he has designed and led initiatives seeking to improve the professionalization and independence of the media sector and expand citizen access to information. He has a track record of fostering effective collaboration, learning and adaptive project management, and leading diverse teams to implement iterative projects that apply political economy analysis and local systems thinking to identify the critical issues, opportunities, and partners with the greatest will to advance reform and catalyze longer-term development.
He most recently served as DAI's Principal Global Practice Specialist for Local Governance providing technical support to projects supporting problem-driven iterative adaptation (PDIA), political economy analysis (PEA), conflict-sensitive programming, and digital transformation. Prior to joining DAI in 2021, he served for seven years with the U.S. Agency for International Development (USAID) as a Senior Democracy and Governance Advisor and USAID's Office for Transition Initiatives Country Representative/Deputy Country Representative. He has worked in the Kyrgyz Republic, Lebanon, Sudan, South Sudan, Kenya, Liberia, Sierra Leone, and Senegal.
B.A., political science and French with a minor in global studies and an honors certificate, Virginia Commonwealth University
B.S., mass communications: electronic journalism, Virginia Commonwealth University
M.I.A., human rights, international security policy, African regional specialization, Columbia University, School for International and Public Affairs
x
RELATED CONTENT:
As a former scholarship recipient of a U.S. Agency for International Development Guatemala leadership scholarship program, Carla Aguilar began her professional career working with displaced populations in Guatemala during the Civil War.
Read More