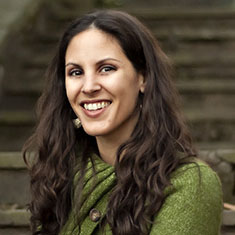 An innovation and investment specialist, Nora Brown is an expert in designing and managing development innovation and private capital mobilization projects for a variety of clients, notably the U.S. Agency for International Development (USAID) and the International Finance Corporation (IFC). Nora began her development career designing and managing multi-partner programs in business and entrepreneurship, focused on connecting the supply and demand of high-quality, local management talent. First as a consultant at the IFC, Nora continued as the Chief Operating Officer of the Global Business School Network, a nongovernmental organization she helped found in 2007 as a spinoff from the IFC.
Since joining DAI in 2013, Nora has worked on a number of USAID-funded innovation contracts. Nora was most recently the Chief of Party of the Vietnam Urban Energy Security (VUES), which promotes the deployment of advanced, distributed energy technologies in urban centers through increased investment from private and public sources.
An accomplished project manager, Nora is now Strategic Investment Advisor with the INVEST Project, the flagship initiative of USAID to align the resources and capital of donors, investors, and corporates to achieve the Sustainable Development Goals. Nora also previously served as Chief of Party for DAI's support to USAID's Center for Development Innovation in its Global Development Lab which focused on the implementation of innovative design practices across the Agency. As Innovation Advisor and then Chief of Party for DAI's support to the USAID Grand Challenges for Development initiative, she collaborated with the Office of Science and Technology in ideation, strategy, and overall facilitation of wide-ranging innovation programs.
Prior to working in the international development sector, Nora worked in finance managing investment portfolios of private clients for UBS.
B.A., international studies, Johns Hopkins University
M.A., international relations and economics, Johns Hopkins School of Advanced International Studies
x
RELATED CONTENT:
Alia Afshar-Gandhi is responsible for overseeing a portfolio of economic growth, workforce development, and competitiveness projects in the Middle East and Afghanistan.
Read More