We envision better health systems that foster quality and access, reduce threats, and promote healthier behaviors to improve lives globally.
The health of our communities and our planet has never been more important. The recent growth of melting glaciers, rising seas, migration, conflict, and global epidemics and pandemics have put the health of our globe into sharp focus. Our world needs better health security, better access to healthcare, a deeper understanding of how our natural world and physical health interact, and greater engagement with the market forces that shape our global economy.
That's why we are passionate about Global Health. We are on a mission to shape a more liveable world and we have more than 50 years of experience in doing just that. We specialize in improving health security and systems, health equity, and private sector engagement using our diverse expertise and unique ways of working.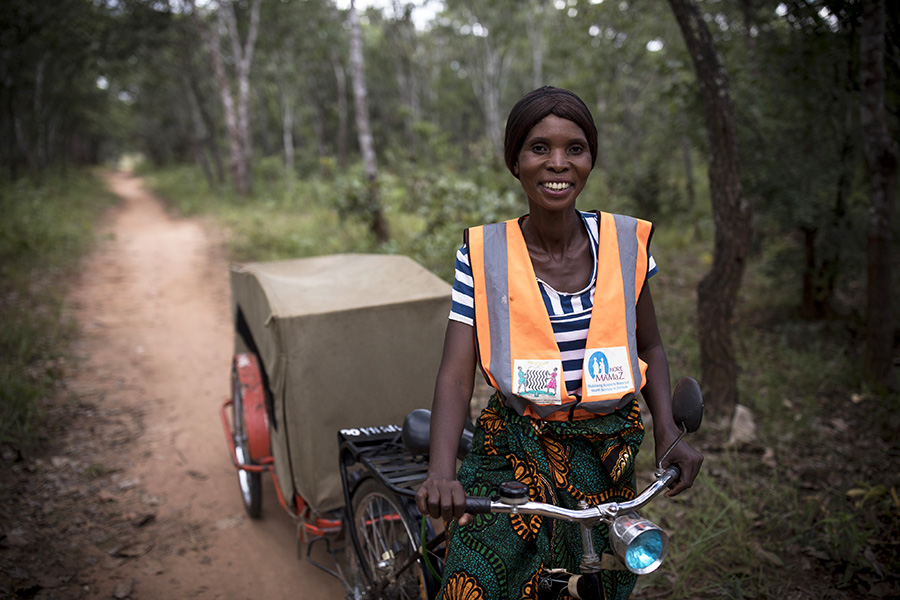 Photo: Toby Madden for Transaid.
We Bring a Multi-Sector Perspective
The health problems we tackle are complex—entwined with climate, governance, business, and financial issues that mean solutions need to work for systems—not silos. Our multidisciplinary expertise means when we design health programs we sit with bankers, scientists, statisticians, and politicians to develop smart strategies and projects that work for the long haul.
We Think and Work Politically
Getting government buy-in and support for development projects requires an understanding of the politics, incentives, and agendas of policymakers. We conduct political economy analyses to help us design solutions that reach across the aisle.
We Integrate Digital Technology Technology
Technology helps us to work smarter, not harder, to achieve the best results. Across all our projects, we look for opportunities to incorporate digital technology for program management, data analysis, and health services.
We Act as a Broker
Our global network and experience mean we understand that different actors bring different strengths and solutions—and that systemic changes in health need inputs from local and international partners. We act as a convener, bringing together the best ideas across disciplines, civil society, government, and the private sector to broker innovative and impactful solutions.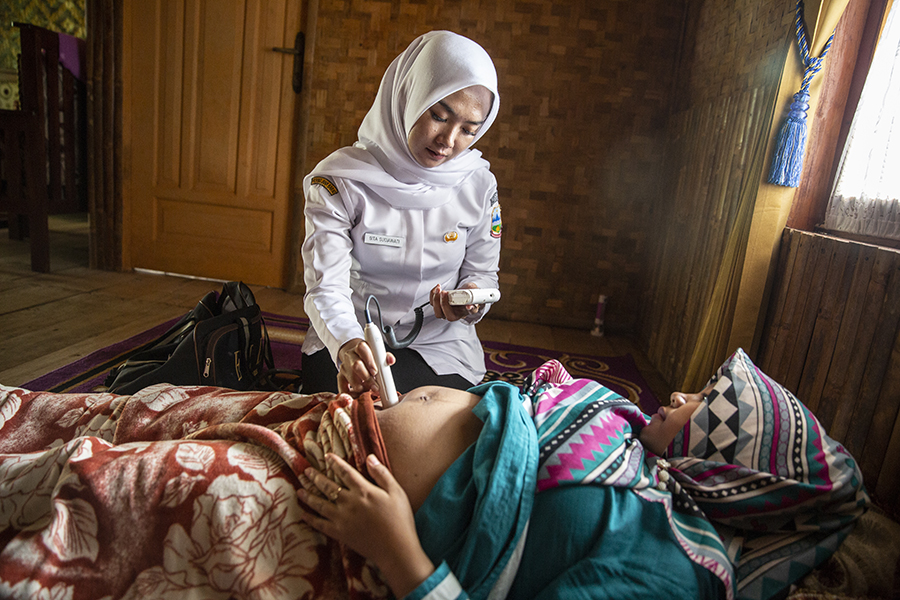 Photo: Oscar Siagian for USAID Jalin.
Our Practice Areas
Health Security—As COVID-19 has demonstrated, disease outbreaks can overwhelm global health and economic systems, throwing populations into chaos and uncertainty.
Within 18 months from the start of the COVID-19 pandemic, more than 4 million people died and millions more were hospitalized or facing long-term health consequences from catching the virus. While the pandemic's economic impact is yet to be fully understood, estimates from the Ebola and SARS epidemics suggest the world lost nearly $100 billion in productivity, meaning COVID-19's impact will be much greater. These crises have demonstrated the importance of pandemic preparedness, disease surveillance, and immunizations to safeguard our neighborhoods and communities.
Our health security practice imagines a world where governments can act quickly to prevent, detect, and respond to health threats. One where countries work together, developing consensus and partnership across different ministries and neighboring states. And one where scientists and health workers have the resources and knowledge to provide the very best vaccines, medicines, and healthcare for their citizens.
Health Governance—The health governance team supports international Universal Health Coverage goals, where individuals and communities receive the health services they need without suffering financial hardship.
Around the world, the most stretched health systems face the biggest challenges in creating efficient and equitable healthcare. Globally 80 percent of people live in low- and middle-income states, but only 20 percent of global health expenditure is spent in these countries. Overstretched health systems face additional governance challenges such as poor financial controls, limited accountability mechanisms, and weak partnerships with the private sector. Health information is often recorded on paper and data systems for tracking outbreaks and conducting surveillance are often fragmented. 
Strong partnerships and systems are the answer to many of these issues. We adopt a non-hierarchical, partnership approach with the public sector and civil society to develop health systems that deliver quality services fairly. We start with inclusive stakeholder mapping and political economy analysis to understand the incentives, opportunities, and barriers to change. We then use this data to help make systems more transparent, efficient, and effective. 
Market Solutions—Over one-third of people around the world don't have access to basic, affordable healthcare and governments are unable to single-handedly meet the needs of their population. Significant untapped potential to deliver health products, services and information exists within the private sector. Business can be one the world's greatest drivers of positive impact, as demonstrated by the explosion of social enterprises and impact investors emerging daily around the world. But in many countries, economic, financial, and regulatory barriers prevent new companies and businesses from developing or applying their health care solutions.
Stronger relationships between public and private entities and engagement with other industries such as transportation, agriculture, and education, are needed to provide the world's most vulnerable with access to equitable healthcare. Our Market Solutions practice develops new partnerships, investments, and programs to enable companies and health services to grow. We envision quality healthcare becoming a driver of economic growth and community wellness by supporting governments and civil society to leverage private sector actors and market dynamics.
We work with startups, small businesses, governments, local and multinational corporations, banks, and investors to craft solutions that leverage market forces and incentives and empower the private sector.
We specialize in analyzing and understanding market systems, developing and strengthening partnerships, and creating innovative finance models. Health market system analysis. DAI has well-honed tools, skills, and in-country experience around the world to analyze market dynamics, failures, and successes to inform systemic change.
Health Equity—Social or economic status can potentially have a greater influence on a person's health than the availability of healthcare. Access to clean water, social support, education, income, food security, and housing dramatically affect our level of exposure and resilience to threats and diseases, our health-related behaviors, and our ability to access health services. There is an unfair and unavoidable difference in health status between rich and poor countries. Globally, the lower the socioeconomic position of a country, the worse the health of its citizens. In fact, social determinants are estimated to account for 30 to 55 percent of an individual's health status. These inequalities in social determinants however also exist within countries and it is the poorest and most vulnerable that are worse affected.
Our Health Equity practice aims to reach society's most vulnerable by tackling structural inequities around nutrition, livelihoods, sexual and reproductive health, maternal and newborn health, and family planning. Ensuring we spotlight and tackle pervasive inequalities around gender and inclusion within these thematic areas will always be central to our work.
We specialize in designing innovative, evidence-based technical programs that impact vulnerable young girls, pregnant women, infants and children, parents and carers and youth, refugees, and people living in conflict-affected areas.