DAI Global Health leverages what DAI has learned in other sectors since 1970—providing technical assistance to hundreds of long-term development projects worldwide in agriculture, environment, economic growth, governance, and post-conflict stabilization—and applies it to global health.
Our proven whole-of-systems approach strengthens health systems, enhances global health security, and advances digital health approaches to take solutions to scale and achieve impact.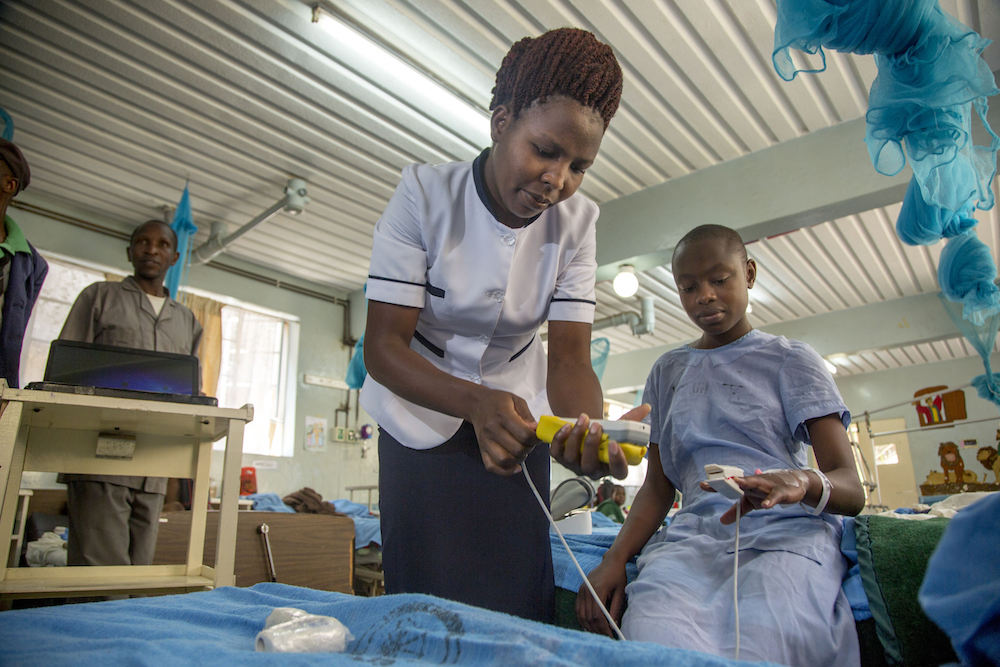 DAI Global Health's capacity was augmented by the June 2017 acquisition of Health Partners International (HPI), which brought to DAI a wealth of technical know-how in health systems strengthening. Over two decades, HPI delivered more than 200 health projects in 40 countries in reproductive, maternal, newborn, child, and adolescent health, including immunization, nutrition, malaria, and other communicable diseases.
Doing Development Differently
Together with our partners, we offer a broad spectrum of integrated services to address the evolving global health and development challenges of the 21st century, with an emphasis on people-centered, tech-enabled, data-centric solutions focused primarily on the poor and underserved.
Global Health Security and Pandemic Preparedness—We coordinate responses across sectors for a holistic approach to emerging infectious diseases and disease management. A strong response starts with capacity building for governments, communities, universities, and regional professional networks.
Health Systems Strengthening—We unlock governance, financial, and market potential to tackle health systems failures, improve accountability, and expand equitable access to high-quality health services and products in support of universal health coverage.
We work across high-priority health areas including reproductive, maternal, newborn, child, and adolescent health; nutrition; clean water; malaria; neglected tropical diseases; and other communicable and noncommunicable diseases.
We build bridges between the agriculture, nutrition, and food security sectors, engaging community leaders, nongovernmental groups, governments, and the private sector to foster resilience, expand economic opportunity, and improve health outcomes through our integrated agriculture, agribusiness, and livelihoods programs.
Digital Health Solutions—We specialize in electronic health information systems (eHIS) and the use of information for strategic decision making, especially in emerging markets and fragile states.
We work with governments to develop interoperability between eHIS and other public health informatics systems, including PEPFAR Data for Accountability, Transparency, and Impact Monitoring (DATIM), and Laboratory Information Systems. Our health informatics experience spans DHIS2, SmartCare, OpenMRS, CommCare, MESI, and IQCare.
We build on strategic partnerships with—and investments in—a range of next-generation health technology innovators that lie along the health value chain, including ClickMedix, MobileODT, and ThinkMD. Our future lies in creating the "connective tissue" that knits together disparate tools in a fully integrated system that spans from the individual patient all the way up and across the national health system.