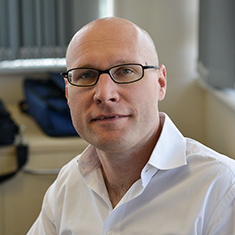 Keith Smith leads HMG Business Unit, which focuses on delivering UKAID and implementing bilateral development investments for Her Majesty's Government, principally the U.K. Department for International Development (DFID) and the Foreign and Commonwealth Office.
Keith began his 20-year career in international development with assignments in Kosovo, Liberia, Macedonia, and Sierra Leone. He has managed programmes focused on infrastructure, agriculture, health, the reintegration of ex-combatants, grants management, and governance.
Keith took on his first project leadership position with the DFID- and U.S. Agency for International Development (USAID)-funded Liberia Community Infrastructure Project. He went on to lead successful USAID programming in challenging, fragile contexts in Sri Lanka and Pakistan, including from 2008 managing 150 local and expat professionals focused on building governance capacity in what was then Pakistan's Federally Administered Tribal Areas.
Returning to DAI's U.K. headquarters in 2010, Keith worked extensively in DFID programme management and took on the mandate to strengthen DAI's project delivery across the board. In 2016, he was appointed DAI's first Commercial Director for its U.K. and European Commission businesses, professionalizing a broad range of pricing, contractual, and legal functions, and playing a central role in consolidating the firm's supplier relationship with DFID, in particular.
B.Sc., international disaster engineering and management, University of Coventry
x
RELATED CONTENT:
Mike Walsh's credentials as DAI's leading watchdog were earned over a 30-year career of scrutinizing procurement worldwide. During tenures as the U.S. Agency for International Development's (USAID's) contracting officer in Bangladesh, Egypt, and East Africa, Mike managed some of the most successful and innovative projects in the USAID portfolio.
Read More