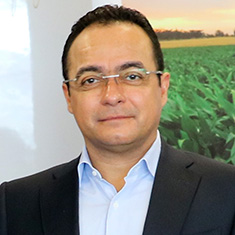 Juan Estrada-Valle is responsible for maximizing the performance of DAI's U.S. Government business unit portfolio by increasing the efficiency of technical services, financial management, and internal processes. Juan leads substantial investments in the business unit's organizational and operational modernization and enhanced customer responsiveness, in pursuit of ambitious growth targets. In doing so, he contributes to the delivery of year-on-year business unit growth.
Growing up during the Guatemalan Civil War, he witnessed firsthand the struggles rural farmers in the face of large corporate and political interests. As his father, the Minister of Agriculture in the country's first democratically elected government, fought to reform a broken system, Juan became convinced that he, too, had a part to play. Over the last 20 years, he has sought to craft equitable and impactful solutions for those most in need, across Sub-Saharan Africa, the Balkans, and South Asia.
Juan is an international expert in agriculture, trade and investment, and the promotion of development in conflict-affected environments. Over a decade and a half with DAI, Juan has managed highly successful U.S. Agency for International Development projects valued over $500 million, including three projects in Afghanistan, applying an adaptive management approach in a highly complex and volatile operating environment. As Chief of Party of the East Africa Trade and Investment Hub, he facilitated $600 million in exports under the African Growth and Opportunity Act; $400 million worth of trade in staple crops, directly benefiting 14 million East Africans; and $178 million in private investment, across eight African countries.
Ph.D. (ABD), international development, agri-food systems economics, Michigan State University
Postgraduate Diploma, stabilization and development operations in fragile states, U.S. Naval Postgraduate School
M.S., agricultural economics, Michigan State University
B.S., agronomy, animal science, Universidad de San Carlos, Guatemala
x
RELATED CONTENT:
James Naughton is a Principal at DAI's office in the United Kingdom, with expertise in facilitating and promoting investment globally through blended finance and private investment.
Read More