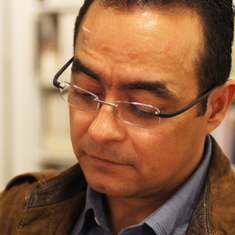 Juan Estrada-Valle is an international development practitioner with more than 25 years of experience. He is currently the Chief of Party of the USAID East Africa Trade and Investment Hub, a multi-country, multi-sector initiative to promote trade, investment, food security, and policy change in eight countries.
Prior to his current position, Juan managed large-scale and complex development projects in the Balkans, Africa, and South Asia. He was a Senior Scientist in trade economics at the International Crops Research Institute for the Semi-Arid Tropics, and before beginning his development career he was an agribusiness entrepreneur.
He is a Board Member of the Agribusiness Economics and Management Section of the Agricultural and Applied Economics Association, and in 2015 received a special commendation from the Government of the Islamic Republic of Afghanistan for his work rehabilitating the agriculture sector.
PhD abd, international development, agri-food systems economics, Michigan State University
M.S., agricultural economics, Michigan State University
B.S., agronomy, animal science, Universidad de San Carlos, Guatemala
x
RELATED CONTENT:
Nate Bourns began learning the value of language as a 12-year-old while on a trip to Mexico with his Spanish class—and the lesson stuck.
Read More