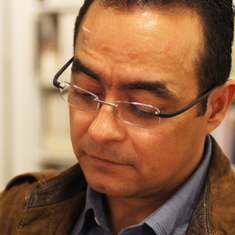 Juan Estrada-Valle is an international development practitioner with more than 25 years of experience. He is currently the Chief of Party of the USAID East Africa Trade and Investment Hub, a multi-country, multi-sector initiative to promote trade, investment, food security, and policy change in eight countries.
Prior to his current position, Juan managed large-scale and complex development projects in the Balkans, Africa, and South Asia. He was a Senior Scientist in trade economics at the International Crops Research Institute for the Semi-Arid Tropics, and before beginning his development career he was an agribusiness entrepreneur.
He is a Board Member of the Agribusiness Economics and Management Section of the Agricultural and Applied Economics Association, and in 2015 received a special commendation from the Government of the Islamic Republic of Afghanistan for his work rehabilitating the agriculture sector.
PhD abd, international development, agri-food systems economics, Michigan State University
M.S., agricultural economics, Michigan State University
B.S., agronomy, animal science, Universidad de San Carlos, Guatemala
x
RELATED CONTENT:
Robert Salerno specializes in the intersection of health and nutrition and the role of livelihoods to improve health outcomes. He provides technical assistance and management support to DAI's health projects, focusing on household-level analysis, vulnerability mapping, and the design and support of programming to build the resilience of vulnerable populations.
Read More