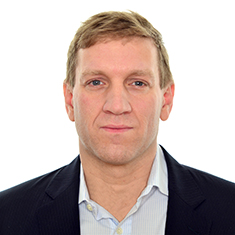 John Maris explores ways in which DAI can invest in enterprises that align with the company's mission and create value for people around the world. DAI's corporate venturing approach involves examining new business models and investment opportunities, making direct investments, and attracting capital into emerging and frontier markets. John's team also serves as DAI's in-house resource for mergers and acquisitions.
John joined DAI from Relief International, where he was Senior Vice President for Programs, overseeing program design, project execution, and technical assistance. Prior to that he worked for tech startup Aeromesh, private equity firm H.I.G. Capital, and in the corporate strategy department of The Walt Disney Company.
M.B.A., University of Oxford
B.A., public and international affairs, Princeton University
x
RELATED CONTENT:
For the last decade, Keith Doxtater has provided strategic direction and project management expertise from both the field and home office for U.S. Agency for International Development (USAID) projects in Indonesia, Kenya, Myanmar, the Philippines, Somalia, and Sri Lanka.
Read More