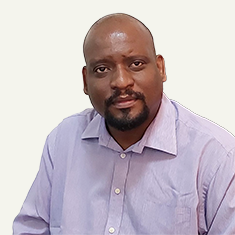 Itai Makanda has more than 10 years of experience in project leadership having served as Chief of Party and Deputy Chief of Party on projects funded by the U.S. Agency for International Development (USAID), in Ethiopia, Ghana, Malawi, Mozambique, Senegal, South Sudan, Tanzania, Zimbabwe, and Zambia. He is currently the Cheif of Party on USAID's Resilience through Agriculture in South Sudan (RASS) Activity. He is an agricultural development professional with experience in developing private sector-driven agricultural value chains from production to inclusive marketing systems development through partnerships. He has worked in capacity building of small and medium enterprises such as seed companies, aggregators, processors, and last-mile delivery systems including agro dealers and extension services providers, helping farmers improve productivity. Itai has also led policy and advocacy work having been the Chief of Party for the Feed the Future Southern Africa Seed Trade Project that harmonized seed laws in selected Southern African Development Community (SADC) countries with the regionally agreed standards, the SADC Harmonized Seed Regulatory System, where he worked with governments, private sector, civil society, academic institutions, development partners, United Nations agencies, and donors.
His passion is to engage in work that enables communities to lift themselves out of poverty through activities such as farming as a business, harnessing cutting-edge technologies and resilience-building innovations, and building capacities for communities to adopt those innovations. Itai has presented at countless conferences and been published in Field Crops Research, Euphytica, and the Africa Crop Science Journal.
Ph.D, plant breeding, University of KwaZulu-Natal
M.Sc., crop science, University of Zimbabwe
B.Sc. (Hons.), agriculture, University of Zimbabwe
x
RELATED CONTENT:
Esther Adegunle is the Associate Director of New Business and Economic Growth in DAI's office in Nigeria.
Read More