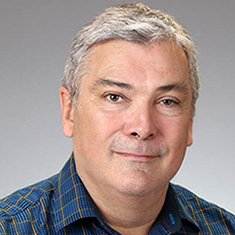 Gareth Davies is a Senior Principal Global Practice Specialist with DAI and a nine-time Chief of Party managing projects focused on complex economic and trade reforms. He has more than 30 years' experience working with governments and the private sector as a project manager as well as a policy maker and technical advisor with extensive knowledge and experience in domestic resource mobilization, public financial management, and trade-related reforms. His experience includes implementing and administering tax and customs laws and regulations, policies and procedures, and in transformational reform of markets and the enabling environment.
He has performed this work in various countries, including the Philippines, Central Asia, the Caucasus region, the Middle East, Afghanistan, Pakistan, Europe, Mexico, and Canada. His work supporting modernization of tax regimes, particularly the value-added tax, together with his efforts to modernize customs administrations in a number of countries has provided him a unique perspective for understanding linkages and coordination opportunities within these organizations.
B.A., law and security administration program, Fanshawe College, Canada
x
RELATED CONTENT:
Patricia Sturgess has a unique background that combines more than 13 years of experience in the private, public and voluntary sectors, with expertise in livelihoods, aid management, international relations and security, and political analysis.
Read More