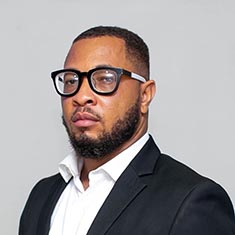 Chukwuka Enetanya is the compliance team lead in DAI's office in Nigeria. His has experience in corporate reporting, budgeting, internal control, forecasting, working capital management, audit, compliance review, and tax management. He has provided high-level support to startup, implement, and closedown projects funded by the Gates Foundation, the U.K. Foreign, Commonwealth & Development Office, and the U.S. Agency International Development. He has led efforts to price bids, set up accounting software, and is leading the Nigeria office ISO 9001 certification.
Prior to joining DAI, Chukwuka worked in trade and commerce where he managed strategic trade partnerships in four countries and international banks.
BSc, Accounting, University of Jos
Member, Association of Certified Chartered Accountants
x
RELATED CONTENT:
Travis Massar is a development professional with more than 10 years of experience in the design and implementation of programming in the areas of market systems development, livelihoods and food security, financial services, and investment.
Read More