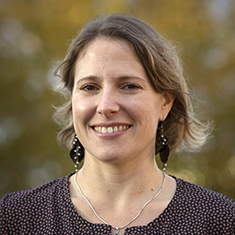 Catherine Wallis has worked in international development for 14 years with public, commercial, and nonprofit clients across inclusive and sustainable agricultural supply chains, climate, and environmental sectors. Her work focuses on the interface of resilient and food-secure communities, healthy productive ecosystems, and sustainable development outcomes in the context of climate hazards.
She has experience in working with smallholder farmers and communities in fragile environments in Africa and Asia. Her expertise lies in climate resilience and risk management, climate smart agriculture, ecosystem-based approaches, and adaptive social protection.
Catherine is involved in multiple aspects of proposal development efforts including technical content, team set up, and financial offers. She also provides peer review guidance to the in-house framework and call-down contracts with the Foreign, Commonwealth & Development Office (FCDO) and the European Union relating to climate adaptation and resilience building.
Catherine has authored business case appraisals for UKaid, World Bank, and bilateral donors on agricultural livelihoods (Bangladesh, Haiti), forest resources management (Tanzania, Malawi), social protection (Uganda), and climate adaptation (New Caledonia, Vietnam). She has led or contributed to evaluation assessments of biodiversity conservation (Ivory Coast, the Mediterranean region) and disaster rehabilitation programmes (India).
Her current work is contributing to mainstream climate solutions that can enhance the development impact of DAI's projects, such as MFAT Agricultural Technical Assistance to the Clinton Health Access Initiative (Ethiopia and Rwanda) and the Western Region Coastal Foundation (Ghana).
MSc, environmental policy, planning and sciences, University of Bath
MSc., agronomy, Ecole Nationale Supérieure d'Agronomie et des Industries Alimentaires
x
RELATED CONTENT:
For more than 25 years, Chrys Miliaras has helped build sound and inclusive financial systems in more than 20 countries that promote economic growth and reduce poverty.
Read More