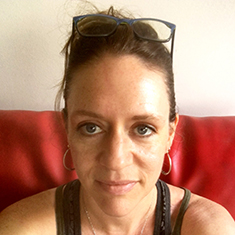 Bryanna Millis is a Principal Global Practice Specialist with DAI. She has 18 years of experience designing and implementing micro, small, and medium enterprise (MSME) growth and regulatory reform efforts in agriculture, food processing, manufacturing, ICT, tourism, and renewable energy, with a focus on the Middle East and North Africa. Bryanna leads research and community engagement to promote evidence-based decision-making for a range of stakeholders. She currently serves as the Senior Policy Reform Advisor for the Small and Medium Enterprise Assistance for Recovery and Transition (SMART) Project in Palestine, leading the development of the project policy reform strategy, conducting research on the impacts of global shocks on the Palestinian private sector, and supporting institutional capacity reform and policy reform priorities.
She also supports policy reform for private sector competitiveness on Business Egypt and private sector engagement with technical and vocational education and training institutions on the IREX-led Forsah TVET project in Palestine. She has conducted numerous assessments and research projects worldwide, leading competitiveness assessments, value chain analyses, political economy analyses, and use of the Competitiveness Impacts of Business Environment Reform (CIBER) tool, which she co-developed in 2008.
Bryanna presented the study "Determinants of Growth in Micro and Small Enterprises: Empirical Evidence from Jordan" at the 5th IEEE International Conference on Data Science and Advanced Analytics in Turin, Italy, and the 61st World Statistics Congress of the International Statistical Institute in Marrakech, Morocco.
M.A., development economics, The Fletcher School, Tufts University
B.A., communications and fine arts, University of Pennsylvania
x
RELATED CONTENT:
Caterina Valero is an international development professional with more than 30 years of experience in program management and implementation in Latin America and the Caribbean.
Read More