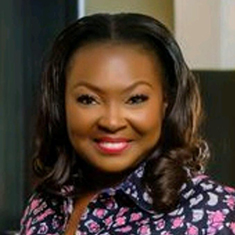 Boladale Akin-Kolapo is an experienced public health specialist with more than 17 years of experience in international development and management of large-scale health programs. She has experience in senior leadership positions on health projects funded by the U.S. Agency for International Development (USAID) in Nigeria and currently provides extensive technical expertise in adolescent reproductive health, family planning, maternal, newborn and child health, and social behavior change programming.
Boladale has implemented health projects for major donors such as USAID, World Bank, Global Fund, Bill and Melinda Gates Foundation, and the World Health Organization and contributed to numerous winning proposals.
Post-graduate diploma, London School of Hygiene and Tropical Medicine
Master's degree, health promotion and public health, Brunel University
Doctor of Public Health degree (ABD), University of Chester
x
RELATED CONTENT:
Nicole DeCastro began her career in humanitarian and disaster response working with the U.S. Agency for International Development to address crises including Ebola in West Africa and the humanitarian emergency in Syria.
Read More