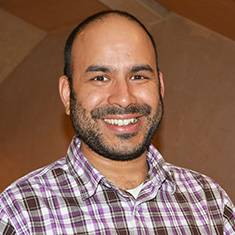 Originally from Kenya, Bhairav Raja is passionate about the development opportunities of engaging the private sector to create more sustainable social investment outcomes. He applies market systems approaches to investment and finance solutions in crucial real economy challenges in agricultural and renewable energy value chains. He started his career working in some of the largest corporations in media and investment banking. Subsequently, an internship developing financial diaries with female micro-entrepreneurs on behalf of a microfinance institution in Colombia inspired him to continue down this track. The excitement of listening to and responding to the aspirations that enterprising citizens around the world communicated convinced him to apply his skills to private sector engagement, built upon a foundation of deep insights into households and microenterprises.
He has experience of working with hard-to-reach communities in fragile markets in Africa and Latin America. He also has strong financial inclusion diagnostic and toolkit development experience, taking an integrated approach to examining demand, supply and regulation across savings, credit, leasing, insurance, and payment systems. He has advised a range of stakeholders from the private sector, government ministries, and central banks through to the broader institutional landscape of financial and nonfinancial services.
His work is contributing to policy and product innovation solutions that can enhance the quality of inclusive economic growth. Bhairav offers a mix of technical design, delivery, partnership brokering, training, and project and people management on a diverse set of programs across agro-industrial, energy, and financial sector markets.
M. Phil, development studies, University of Cambridge, Queen's College

B.A., hons, Spanish & Portuguese, University of Bristol
x
RELATED CONTENT:
Rich Magnani has worked in agriculture and agribusiness for more than 30 years—first in commercial consulting and the past 25 years at DAI with a continuing focus on agriculture development by leveraging public private partnerships.
Read More