Africa—Tackling Deadly Diseases in Africa Program (TDDAP)
Client: U.K. Department for International Development
Duration: 2019-2022
Region: Sub-Saharan Africa
Country: Cameroon, Uganda, Côte D'Ivoire, Niger, Mali, Chad
Solutions: Global Health
Funded with UK aid from the UK government, the Department for International Development flagship (DFID) programme, Tackling Deadly Diseases in Africa (TDDAP) aims to save lives and improve global health security by reducing the impact of disease outbreaks, epidemics, and other public health threats across sub-Saharan Africa.
TDDAP includes three components:
Leadership from World Health Organisation Africa Regional Office (WHO/AFRO), in strengthening capacity for International Health Regulation adherence across the 47 states of the WHO African region.
A third-party monitoring component is focused on ensuring the integrity and uptake of TDDAP-generated evidence and insight and is led by Oxford Policy Management with London School of Hygiene and Tropical Medicine, Oxford University and the British Medical Journal.
Provision of technical assistance and capacity building support in six priority countries: Cameroon, Chad, Côte D'Ivoire, Mali, Niger, and Uganda, is led by the DAI team with Fondation Mérieux, ICI-Santé, Liverpool School of Tropical Medicine, the Operations Partnership and UK-Med, along with Institute of Development Studies, EHealth Nigeria, and DAI Global Health strategic affiliate IntraHealth.
The DAI-led component of TDDAP will strengthen health systems and institutions in the six countries to deliver better health security, improve disease preparedness and response, and strengthen country leadership and accountability for population health by:
Strengthening country leadership and accountability for integrated health planning.
Improving coordination between global health security and Universal Health Coverage.
Enhancing surveillance, evidence-based decision-making, and cross-border coordination.
Improving communications and coordination so local outbreaks avoid becoming international epidemics.
The DAI-led component also includes an Emergency Response Mechanism for strengthening capacity to manage preparedness and response in pre-crisis situations at the sub-national level across sub-Saharan Africa.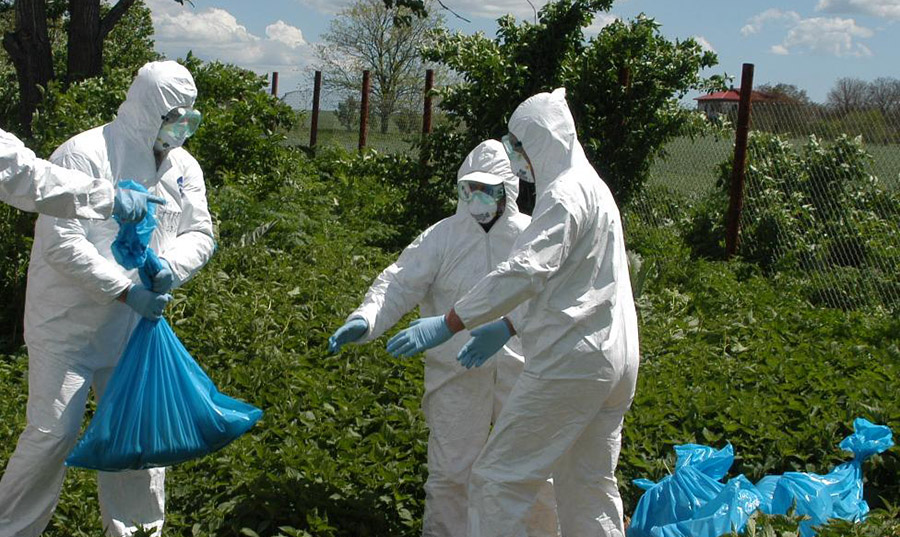 Sample Activities
Engage in strengthening in-country networks of government and civil society with respect to International Health Regulation compliance, infectious disease surveillance, and outbreak response.
Employ WHO tools such as Joint External Evaluations and One Health tabletop simulations, that DAI helped develop and pilot, in setting priorities for National Action Plans for health security linked to UHC.
Strengthen information management and evidence uptake mechanisms at national and subnational levels to enable decision makers to prioritise prevention actions and activate emergency and other responses.
Co-create a monitoring and evaluation framework that captures relationships among inputs, outputs, outcomes, and impact in using health security investment to improve UHC.
Capture Gender Equality and Social Inclusion (GESI)/disability sensitive information, such as the number of facilities where GESI data has been collected.
Develop emergency response mechanisms that fill a critical gap at the sub-national level related to community engagement for preparedness and response.
Build on digital platforms such as IntraHealth's mHero technology to connect data from existing health information systems to allow for real-time communication during crises.
Provide global stakeholders, such as the U.K. Department for International Development, with prompt, evidence-based information to support resource allocation decisions, with flexible standby teams of emergency response specialists mobilizing in-country in the event of a pre-crisis outbreak.
Access pre-approved suppliers to mobilise quickly where needed.
x
RELATED CONTENT:
DAI is supporting the Government of Zambia to reduce stunting among children under 2 years of age. The first phase of Zambia's Scaling Up Nutrition program launched in 2011 and covered 14 districts; this phase will expand activities to 30 districts covering 7.1 million people, including 850,000 children under 2 and their mothers.
Read More