Connecting Public and Private Responses for the COVID-19 Global Recovery—Lessons for a More Inclusive and Sustainable Way Forward
May 03, 2021
DAI and partner European Centre for Development Policy Management (ECDPM) are launching a new webinar series on COVID-19, building on the success of last year's series to connect public and private responses to the pandemic.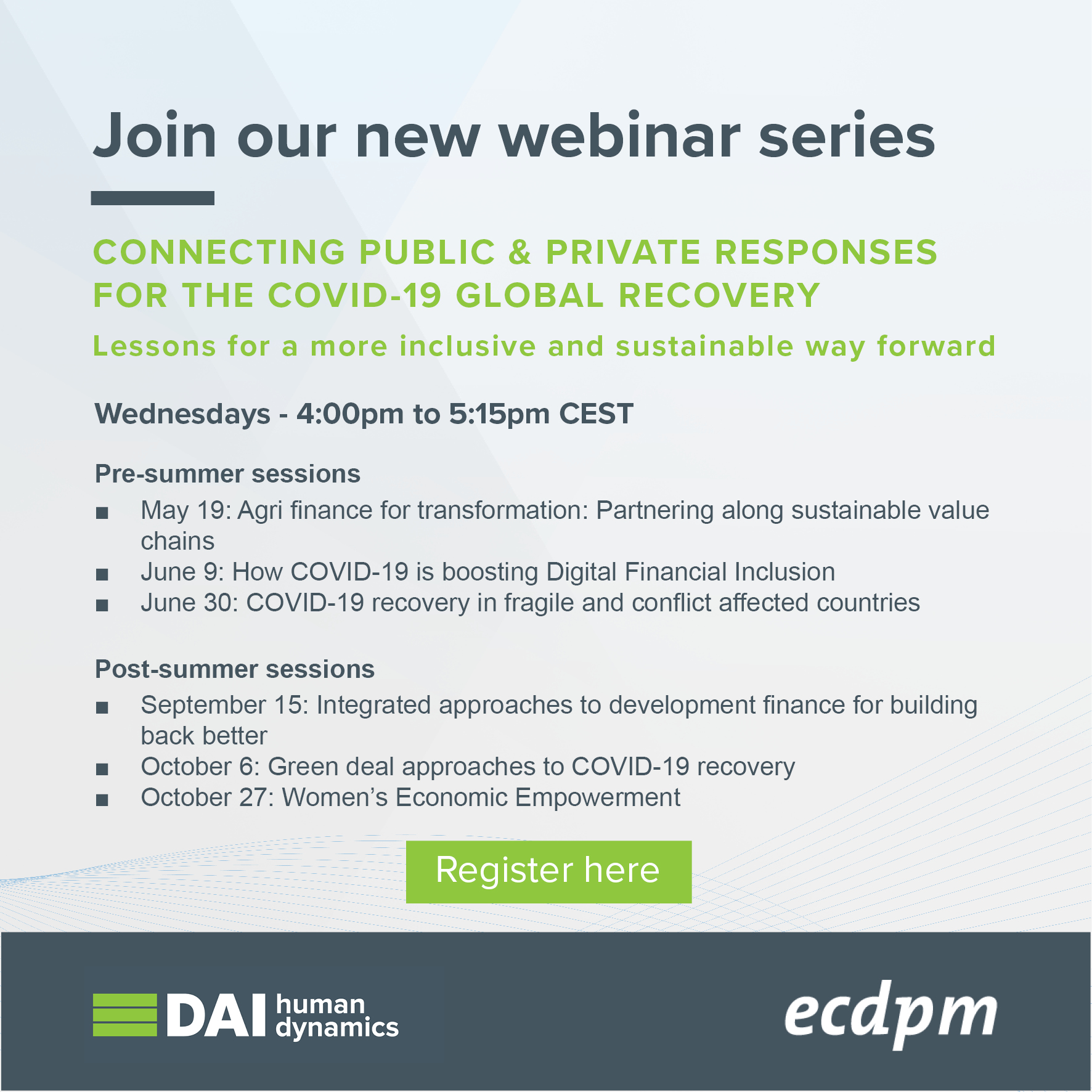 Our new series explores the impact and opportunities of the COVID-19 pandemic on global development, with a focus on how the crisis led to a revisit of the European agenda and adapted practices for international partnerships and public-private collaboration.  
Sessions will bring together representatives from the public and private sectors, development specialists, and country beneficiaries for 75-minute discussions. 
Summer Sessions 
June 9: How COVID-19 is boosting digital financial inclusion 
June 30: COVID-19 recovery in fragile and conflict-affected countries 
Post-Summer Sessions 
September 15: Integrated approaches to development finance for building back better  
October 6: Green deal approaches to COVID-19 recovery
October 27: Women's economic empowerment   
x
RELATED CONTENT:
Even as the world mobilizes to confront the immediate challenge of COVID-19, the imminent and long-term threat of antimicrobial resistance (AMR) remains a pressing concern. President Dr. Arif Alvi of Pakistan affirmed his country's commitment to tackling AMR at a recent meeting with representatives of the Fleming Fund Grant.
Read More