Connecting Public and Private Responses for the COVID-19 Global Recovery—Lessons for a More Inclusive and Sustainable Way Forward
May 03, 2021
DAI and partner European Centre for Development Policy Management (ECDPM) are launching a new webinar series on COVID-19, building on the success of last year's series to connect public and private responses to the pandemic.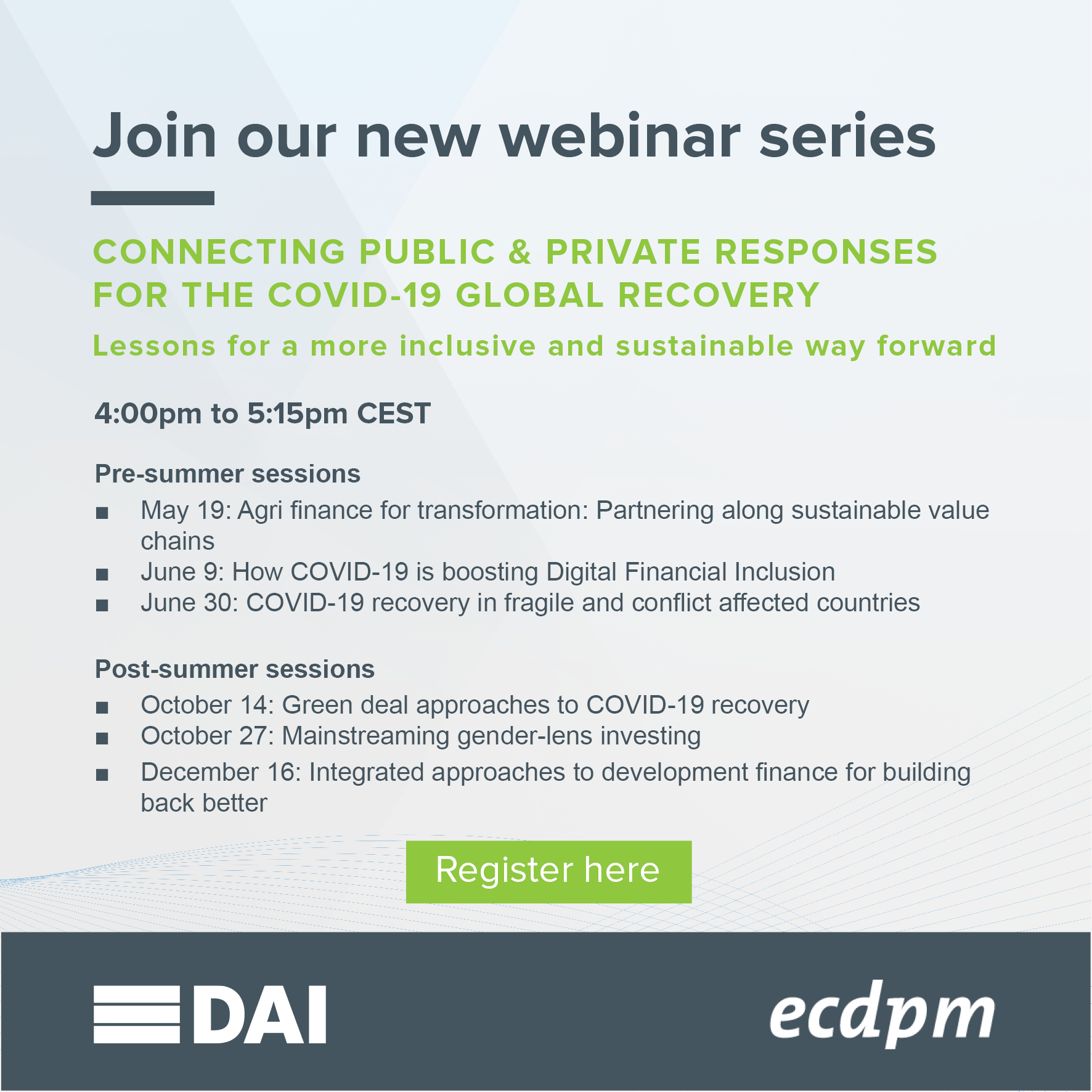 Our new series explores the impact and opportunities of the COVID-19 pandemic on global development, with a focus on how the crisis led to a revisit of the European agenda and adapted practices for international partnerships and public-private collaboration. Register Now
Sessions will bring together representatives from the public and private sectors, development specialists, and country beneficiaries for 75-minute discussions. 
Summer Sessions 
Post-Summer Sessions 
x
RELATED CONTENT:
The 2022 hybrid edition of European Development Days (EDD), held June 21-22, will focus on the European Union's "Global Gateway: building sustainable partnerships for a connected world." DAI will actively contribute to this year's event through a stand on the UKaid-funded Tackling Deadly Diseases in Africa (TDDA) program; a lunchtime presentation with TDDA country coordinators from Chad and Cameroon; and participation in a panel about artificial intelligence and health.
Read More