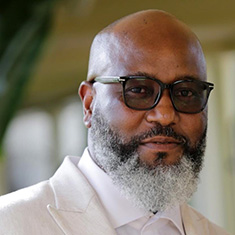 Silvestre Filipe is a governance and community engagement expert with over a decade of experience leading donor-led projects, particularly in Mozambique. His work has focused on decentralization, civic engagement, and local governance, especially with communities in the northern and central regions of the country. He is currently DAI's Chief of Party on the U.S. Agency for International Development (USAID)-funded Mozambique Local Governance Strengthening (LOGOS) project, where he leads the $19 million effort to strengthen subnational governance and service delivery in the health, education, and water, sanitation, and hygiene (WASH) sectors in the Nampula, Cabo Delgado, and Zambézia provinces. Prior to this, Silvestre worked in key leadership roles with DAI to support northern communities adapting in the face of rising extremism in northern Mozambique. He identified and developed activities to improve trust between government and communities through community-level interventions as Senior Program Manager of USAID/OTI Mozambique Community Resilience Program (MCRP) and directed the implementation of an integrated approach based on municipal governance, participatory budgeting, engagement with citizens, media coverage, and public debate in five major cities in Mozambique (Maputo, Beira, Quelimane, Nampula and Tete), as Team Leader of the Democratic Support Governance Program (DIALOGO) funded by DfID. Before joining DAI, Silvestre was a Program Director for IBIS-Denmark in Mozambique, leading a $15 million effort to strength local governance in the remote northern province of Niassa. He brings firmly rooted expertise, extensive technical knowledge, and pivotal leadership experience to the practice, and is fluent in Portuguese and English.
B.A., International Relations and Diplomacy, Institute Of International Relations
x
RELATED CONTENT:
Dan Martinko is a Global Practice Specialist in DAI's Security, Transparency, Accountability, and Rule of Law sector, providing thought leadership and technical assistance to overseas projects and business development efforts.
Read More