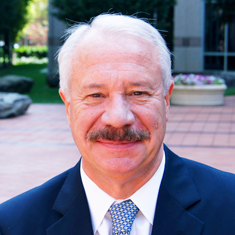 Roberto Toso is a senior economic development and economic policy specialist, financial economist, fiscal reform, and public financial management expert. Between 2012 and 2016 he was the Chief of Party of the Fiscal Reform II Project in Jordan. From 2017 until 2018, he was Chief of Party of the Facilitating Public Investments project in the Philippines—focused on tax reform, domestic resource mobilization, public expenditure management, and performance-based government budgeting. He currently leads the Lebanon Economic Reform and Infrastructure Investment programme.
He has more than 30 years of economic development consulting with governments and international organizations such as the World Bank, the U.S. Agency for International Development (USAID), the Inter-American Development Bank (IADB), UNDP and the European Union in more than 55 countries in the Middle East, Asia, the Americas, Africa, and Europe.
Prior to his international development consulting career he served as Undersecretary of Finance in Chile, Director of Chile's foreign debt negotiation team in New York, International Financial Institutions' Director at the Central Bank of Chile, Economic Counselor at the Chilean Embassy, and Alternate Director of Chile at the IADB and the Interamerican Investment Corporation.
Toso is a regular lecturer and contributor on comparative economic policy, financial sector reform, and public financial management at international forums and universities.
Advanced Graduate Program in WTO, International Trade and Trade Facilitation, The Graduate Institute-Geneva
M.B.A., finance, Mississippi State University
Licentiate, economics, Universidad de Chile
Commercial Engineer, Universidad de Chile
B.A., economics, Universidad de Chile
x
RELATED CONTENT:
Silvestre Filipe is a governance and community engagement expert with over a decade of experience leading donor-led projects, particularly in Mozambique.
Read More