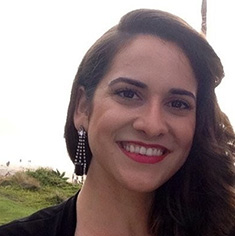 Ricel Valdes is an international development professional, focused on democracy and governance, with more than 14 years of experience working with the U.S. Agency for International Development (USAID) and other donors across 25 countries and more than 30 projects, in technical and operational project management, business development, grants management, and advisory services. She has worked with an array of government contracts, particularly focused on global projects throughout Africa, Latin America, the Caribbean, and the Middle East. Ricel has held leadership roles on USAID-funded projects in the Dominican Republic and Peru. Currently, Ricel is responsible for overseeing DAI's Central America and Mexico Region. Her specific areas of expertise include global health, democracy, and governance—specifically rule of law, access to justice, integrity, transparency, and anti-corruption—grants under contract management, and local capacity building.
M.A., political science, Eastern Illinois University
B.A., political science and history, St. Thomas University
x
RELATED CONTENT:
Maya Gainer is a Principal Specialist in the Local Governance practice, supporting business development and project implementation.
Read More