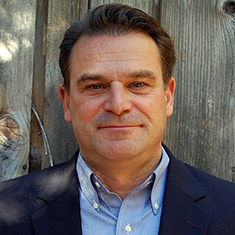 Rémy Kormos is General Counsel of DAI Capital, the investment banking and asset management arm of DAI, dedicated to mobilizing private capital in frontier and emerging markets. He provides legal advice on business transactions, corporate governance, and regulatory compliance.
Between 2008 and 2020, Remy was a member of DAI's U.S. Government Development Innovations team and the Europe Office's Technical Services team, supporting business development efforts and providing technical assistance on donor-funded projects across Sub-Saharan Africa, the Middle East and North Africa, Eastern Europe, Asia, and Latin America and the Caribbean. Remy has contributed to several knowledge management and research initiatives including the European Union-funded Trade, Private Sector Development, and Engagement (TPSD/E) Facility and the UKaid-funded Business Environment Reform Facility. While based in Morocco, he led the commercial law reform component of the U.S. Agency for International Development (USAID)-funded Improving the Business Climate Program.
Between 2003 and 2008, Rémy was General Counsel of DPK Consulting, a USAID consulting firm specializing in judicial reform. He served as Commercial Law Reform Liaison with the American Bar Association Europe and Eurasia program in Bulgaria from 2002 to 2003. Rémy was a Senior Associate with Farella, Braun & Martel, a corporate law firm in San Francisco between 1998 and 2001, advising clients on entity formation, early-stage financing, corporate governance, securities law, and mergers and acquisitions. He started his legal career in 1993 at the international law firm Coudert Brothers in New York and Paris, advising clients on corporate and securities law matters and mergers and acquisitions. In the New York office, he was a member of the Investment Fund group. In the Paris office, he advised on cross-border merger and acquisition transactions and was part of Coudert's Africa Group.
Master of Law, University of California
Juris Doctor, New York University School of Law
Bachelor of Arts, Yale University
x
RELATED CONTENT:
Chukwuka Enetanya is the compliance team lead in DAI's office in Nigeria.
Read More