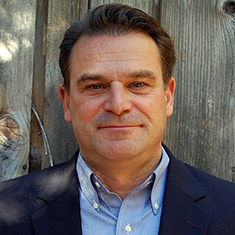 Rémy Kormos has more than 22 years of experience in international business law, implementing business environment reform, commercial law, and judicial reform in developing and transitioning countries. He is part of DAI's Economic Growth team and is currently a senior consultant on the Business Environment Reform Fund (BERF) and supports the Burma Enterprise Opportunity Fund, both projects funded by the U.K. Department for International Development. He has also worked on programs in the Democratic Republic of Congo, Dominican Republic, Haiti, Jordan, Kosovo, Kyrgyzstan, Mali, Moldova, Mozambique, Papua New Guinea, Serbia, Somaliland, Sri Lanka, Tunisia, and Zimbabwe.
Prior to joining DAI, Rémy supported justice and commercial law reform projects in Latin America and Eastern Europe and led his firm's legal and regulatory compliance as general counsel. He served as Commercial Law Liaison with the American Bar Association Europe and Eurasia program in Bulgaria. Rémy practiced international business law with leading private sector firms in the United States and France. He managed complex foreign direct investment transactions, including mergers and acquisitions and joint ventures in Europe, North America, and Sub-Saharan Africa, and advised investment funds and other financial sector clients on securities law compliance.
Master of Laws, University of California
Juris Doctor, New York University School of Law
Bachelor of Arts, Yale University
x
RELATED CONTENT:
Rich Magnani has worked in agriculture and agribusiness for more than 30 years—first in commercial consulting and the past 25 years at DAI with a continuing focus on agriculture development by leveraging public private partnerships.
Read More