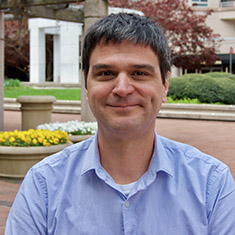 Patrick Henry is a principle advisor and the project director of the Centre for Local Business Development in Guyana that DAI manages on behalf of ExxonMobil. The Centre was launched in 2017 and to date has led efforts to build local content and industry understanding in Guyana.
Patrick previously served as a senior executive and entrepreneur who succeeded in bringing an agricultural investment from conception to capital raise and into production, while simultaneously building long-term supply chains, buyer relationships, and corporate systems. His expertise extends over a broad spectrum of technical areas including global logistics and supply chains, investor relations, corporate social responsibility, communications campaigns, and national-level policy development. He has lived in five countries on four continents and worked in an additional 14-plus countries worldwide.
M.A., international politics, American University
B.A., political science, University of Dayton
x
RELATED CONTENT:
Michael Warner is one of the world's leading authorities on local content in the context of the oil and gas, mining, and infrastructure sectors.
Read More