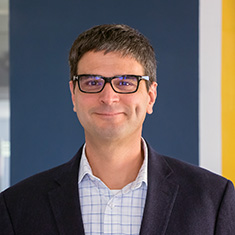 Patrick Henry is a Senior Director in DAI Global's Sustainable Business Group who leads supplier development initiatives globally and manages DAI's work with ExxonMobil. In Guyana for Exxon, Patrick led the Centre for Local Business Development from inception to sustained results in moving hundreds of suppliers through a pioneering program that resulted in them winning work and building long-term capacity to support the nascent sector. In Mozambique, Patrick conceptualized a novel model of blending international best practice with local expertise for supplier development through a newly created local enterprise. Patrick previously served as a senior executive and entrepreneur who succeeded in bringing an agricultural investment from conception to capital raise and into production while simultaneously building long-term supply chains, buyer relationships, and corporate systems. He has lived in five countries on four continents and worked in an additional 20-plus countries worldwide.
M.A., international politics, American University
B.A., political science, University of Dayton
x
RELATED CONTENT:
Luke Kozumbo specializes in economic analysis and issues of trade and economic competitiveness.
Read More