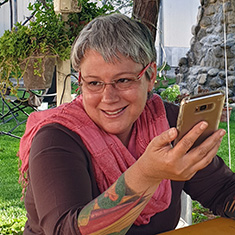 Michelle Morgan has dedicated her 25-year career to private sector development—and improving local knowledge, skills, and processes for sustained economic growth. Most of her career has been in conflict zones or countries in transition, most notably Afghanistan. Her leadership skills are as strong as her technical accomplishments, making her one of the rare Chiefs of Party who can effectively manage large programs and undertake necessary, sometimes significant, adjustments without losing momentum or stakeholders' confidence.
Michelle has held management roles on several major donor-funded economic growth initiatives in Egypt, Mongolia, Croatia, and Afghanistan. In each of her positions, she has designed project management, monitoring and evaluation, compliance, and outreach tools using workflow process, coding, and database management skills learned as a statistician in her first job at the Organization of Economic Cooperation and Development in Paris with the directorates of science, industry, and technology and for Central and Eastern European countries in transition.
Michelle started her career in international development at Nathan Associates, where she worked for 13 years on assignments in trade, standards and certification, transportation, and industry competitiveness before taking a break to run marketing operations for an adventure travel company in Mongolia. When not on assignment in the field, she establishes and runs private companies, all of which have been profitable within nine months of start-up, and have been recognized as top service or product suppliers in their industry.
M.S., foreign service, Georgetown University
B.S., international economics, Georgetown University
B.A., international affairs, American University of Paris
x
RELATED CONTENT:
Juan Estrada-Valle is an international expert in agriculture, trade, investment, and stability.
Read More