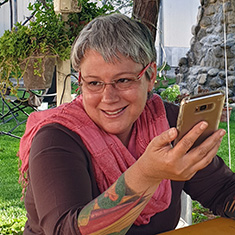 Michelle Morgan oversees DAI's programs in Central Asia, Afghanistan, and Pakistan, managing risks in the operating environment of this portfolio, ensuring technical delivery, and supporting Special Immigrant Visa processing for Afghan allies and the eventual relocation of DAI staff and their families. She has dedicated a career of nearly 30 years to private sector development—building local knowledge, skills, and processes for market-driven, sustainable economic growth. Most of her career has been in conflict zones or countries in transition, most recently Afghanistan. Her leadership skills are as strong as her technical accomplishments, making her one of the rare Chiefs of Party who can effectively manage large programs and undertake necessary, sometimes significant, adjustments without losing momentum or stakeholders' confidence.
Michelle has held management roles on several major donor-funded economic growth initiatives in Afghanistan, Croatia, Egypt, and Mongolia. She started her career in international development at Nathan Associates, where she worked for 13 years on assignments in trade, standards and certification, transportation, and industry competitiveness. More recently her work has focused on product development, export marketing, and employment creation across a wide range of value chains, along with women's economic empowerment and the application of technology in development delivery. She is fluent in French.
M.S., foreign service, Georgetown University
B.S., international economics, Georgetown University
B.A., international affairs, American University of Paris
x
RELATED CONTENT:
Vishalini Lawrence is the Senior Director of the Resilience, Fragility, and Inclusion practice. She has 15 years of experience leading peacebuilding, stabilization, and governance programs in Kenya, Malaysia, and Somalia.
Read More