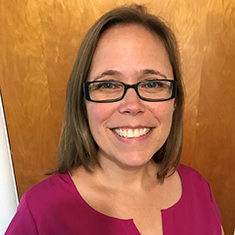 Lara Brock has more than 15 years of experience in global health and development projects across Asia and Africa. Her areas of expertise include program management and design, qualitative research, business development and reporting, social behavior change, and targeted communication. She has worked across Ghana, Indonesia, Jordan, Kenya, Madagascar, Mali, Pakistan, Nigeria, and Vietnam on a variety of projects including maternal health and child survival related to infectious diseases such as malaria, measles, avian influenza.
M.P.H., maternal health and child health, University of North Carolina, Chapel Hill
B.A., international development, American University
x
RELATED CONTENT:
Nicole DeCastro began her career in humanitarian and disaster response working with the U.S. Agency for International Development to address crises including Ebola in West Africa and the humanitarian emergency in Syria.
Read More