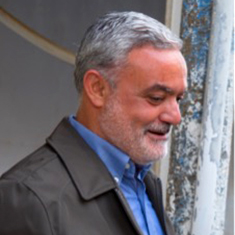 George Akl is an institutional governance and development expert with 25 years of experience working with international donors supporting water and wastewater, environment, and private sector engagement programs across the Middle East and North Africa. His expertise includes community development and civic engagement, institutional capacity development, private sector engagement, and organizational strengthening of public institutions. George has devoted his career to the improvement of governance in public sector institutions focused on water, wastewater, solid waste, agriculture, and infrastructure development.
As the Chief of Party of the Lebanon Water Project supports the institutional strengthening of water utilities and the engagement of municipalities, local communities, the private sector, and citizens in water protection and management to improve water and wastewater services.
Throughout his career, George has collaborated with public entities to build institutional and technical capacities. He successfully collaborated with ministries in Middle Eastern and African countries, including with high-ranking officials and functionaries in the relevant ministries, and he led institutional capacity assessments in Jordan, Libya, and Yemen concerning strategic plans of the ministries of environment, planning, and local administration.
x
RELATED CONTENT:
Alma Porciuncula has been leading DAI's work in the Philippines on innovative financing for water supply and sanitation projects, policy, and regulatory and utility reform since 1994.
Read More