Lebanon—Water Project (LWP)
The Lebanon Water Project (LWP) is increasing reliable and sustainable access to water for Lebanese citizens, improving water management practices, enhancing the efficiency and sustainability of the public water utilities, and responding to water issues arising from the influx of Syrian refugees. We are promoting better water governance as a means to assure the long-term protection of Lebanon's water resources. In implementing the program, we have prioritized sustainability—environmental, financial, and social—and engagement with the private sector and municipalities to ensure widespread buy-in for change.
LWP is building on the successes of the Lebanon Waste and Wastewater Sector Support project that from 2009 to 2015.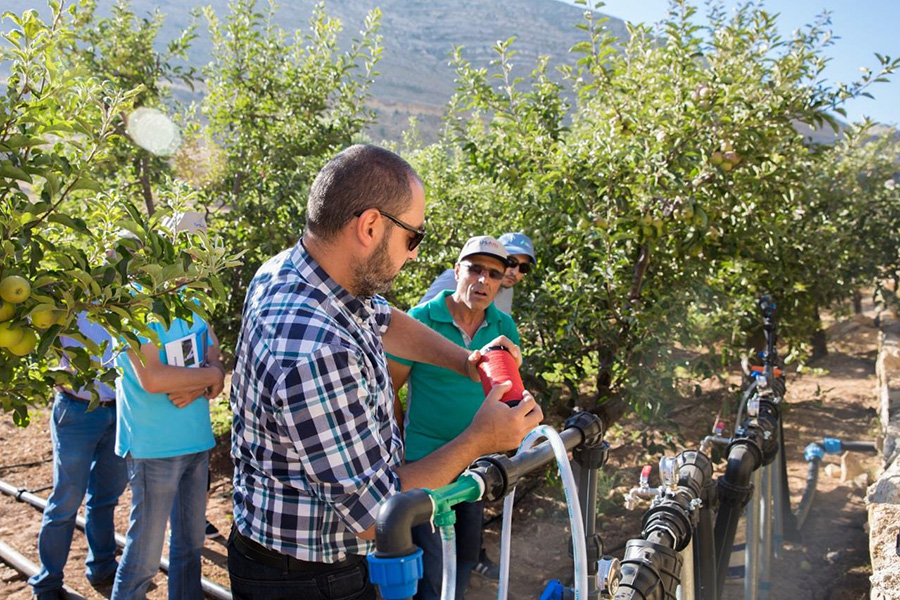 Sample Activities
Review and strengthen the planning and internal operations management of water authorities.
Design and support completion of baseline regional customer satisfaction surveys.
Develop pilot private sector partnerships that address improved service delivery, water conservation technologies, and water usage awareness.
Select Results
Completed five-year business plans—in English and Arabic—for its partner water authorities.
Procured handheld billing devices for its water authority partners, which will improve bill collection.
Promoted the use of water-saving drip irrigation and hydroponics methods to public and private partners.
Improved the communication and customer service functions at the partner water authorities.
Supported the North Lebanon Water Establishment with water infrastructure works valued at $2.8 million in the Caza of Koura, including the redesign and rehabilitation of the Jradeh Pumping Station that serves several northern villages, including the supply and installation of a chlorination system.
x
RELATED CONTENT:
The Malawi Land Governance programme is enhancing people's livelihoods and food security through sustainable agricultural development, with an emphasis on reaching remote rural areas and vulnerable populations.
Read More