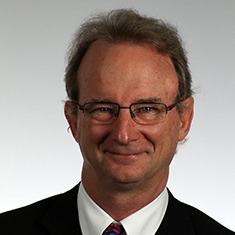 Daniel O'Neil has more than 30 years of experience directing a wide range of international development projects in Africa, Asia, and the Caribbean. He currently manages the U.S. Agency for International Development (USAID) Water and Sanitation Project in Haiti. The project supports the government to adopt a private-sector approach to providing water and sanitation services.
Previous projects Daniel managed include a rural roads rehabilitation that was implemented in Liberia during the Ebola outbreak, a wide range of relief and reconstruction activities following the 2010 earthquake in Haiti, and a seven-year cross-border cooperation program between Haiti and the Dominican Republic.
Prior to joining DAI, Daniel worked with a variety of engineering firms including Cardno, Miyamoto International, Louis Berger International, and Sheladia and Associates as well as the nonprofits such as Pan American Development Foundation, Planning Assistance, and Africare. Daniel has worked in 14 countries and is fluent in English, French, Spanish, and Haitian Creole. Daniel has also been the primary author of a variety of publications.
M.S., civil engineering, University of Washington
B.S., civil engineering, West Virginia University
x
RELATED CONTENT:
Cathy Shaw is Director, Frontiers Team/Know-How Lab. Formerly a researcher in economic development in transition countries, Cathy has worked on long-term programmes in Nigeria and Russia, eastern Europe and central Asia.
Read More