Haiti—USAID Water and Sanitation project
In Haiti, the incidence of life-threatening water-borne diseases has worsened in recent years, due in large part to the massive earthquake in 2010 and Hurricane Matthew in 2016. Today, fewer Haitians have access to improved water sources than in 1990. Haiti's National Directorate for Water and Sanitation has become absorbed in emergency response rather than planning the effective decentralization of water, sanitation, and hygiene (WASH) services. Private-sector actors have attempted to fill gaps in access, but without proper regulation these services are often unaffordable for low-income populations and cause environmental damage.
To help reverse these trends, the U.S. Agency for International Development (USAID) designed the USAID Water and Sanitation project to lay the foundation for sustainable, safe, and affordable water and sanitation services. The team supports infrastructure projects that expand access to water and sanitation services while also building local capacity to provide ongoing maintenance. Working in four target communities, the program is helping 250,000 people gain access to basic water services and 75,000 people gain access to basic sanitation services.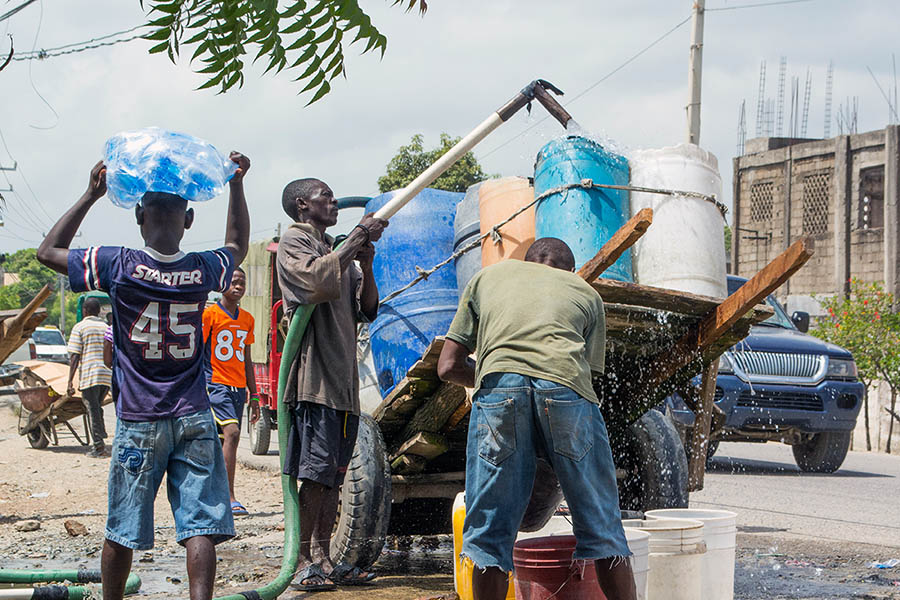 Sample Activities
Establish an Enterprise Acceleration Fund to support private-sector WASH service providers with seed funding and technical mentorship.
Support high-impact and financially self-sustaining water supply and sanitation infrastructure projects, including pump repair, leak reduction, and new water kiosks.
Strengthen the enabling environment for sustainable WASH services by working with private-sector and government partners to develop regulations in key areas, such as safe disposal of septic waste.
x
RELATED CONTENT:
The Tunisia Green Economy Financing Facility (Tunisia GEFF) is a €130 million credit facility channeled through Tunisian banks and leasing companies to private sector sub-borrowers for investment in technologies and services that support the transition to a green economy.
Read More