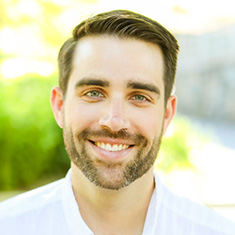 Dan Martinko is a Senior Governance Specialist in DAI's Technical Services Department, providing thought leadership and technical assistance to DAI's overseas projects and business development efforts. A DAI employee since 2010, Dan specializes in conducting assessments and developing effective strategies to implement complex activities that build systems of good governance, fight corruption, stabilize countries in the midst of conflict, counter violent extremism, and support institutional and policy reform.
He has conducted engagements in more than 10 countries spanning Central Asia, Southeast Asia, the Middle East, Sub-Saharan Africa, and the Caribbean. Dan currently oversees DAI's work to integrate good governance approaches and principles into sectors such as health, public financial management, education, natural resource management and the water, sanitation and hygiene (WASH) sectors, drawing on the increasingly integrated nature of activities in these sectors. His previous work with DAI has included leading business development for the Asia region and in Afghanistan and leading the company's Market Analysis Unit. Prior to his work with DAI, Dan worked in the legal services industry as an in-house ICT consultant and a legal assistant supporting complex international litigation and arbitration matters on behalf of corporate and sovereign government clients.
B.A., political science, Indiana University Bloomington
x
RELATED CONTENT:
Judith Ogedegbe serves as Executive Director for DAI in Nigeria, responsible for all of DAI's operations in Nigeria.
Read More