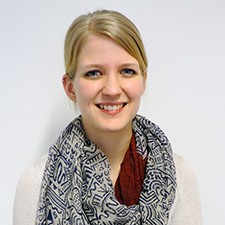 As Director of DAI's governance practice in the United Kingdom, Christina Frey provides technical and managerial expertise and leadership across DAI's portfolio of governance programmes with the U.K. Foreign, Commonwealth & Development Office (FCDO). With 14 years of experience in sustainable development, institutional reform, public sector governance, and political economy analysis, her work focuses on strengthening accountability and development outcomes in projects in sub-Saharan Africa, the Middle East and North Africa (MENA), and Asia. She supports DAI's clients and projects with strategic and technical assistance in governance reform, political economy analysis, adaptive programming, and policy development; and shares learnings from accountability and institutional strengthening programs with a variety of European donor agencies.
Christina specializes in innovation for public service delivery and problem-driven approaches to improving policy and accountability. This includes strengthening governance for development outcomes across DAI's technical areas, including economic growth, education, and climate change. Most recent project roles include Technical Director for the FCDO-funded Lebanon—Economic Reform and Infrastructure Investment Programme; and she serves as Technical Director of the Nigeria Accountable, Responsive, and Capable Government pillar of the FCDO's flagship governance programme Partnership to Engage, Reform and Learn (PERL); as well as Technical Adviser on the Nigerian Partnership for Learning for All in Nigerian Education (PLANE) education governance programme. In addition, Christina advises teams and clients in applying political economy analysis and adaptive programming.
B.A., international relations, United States International University, Kenya
M.Sc., development management, London School of Economics and Political Science
Certificate, Problem Driven Iterative Adaptation (PDIA) approach: Building Capability by Delivering Results I&II, Harvard Centre for International Development
Certificate, Governance and Accountability, International Centre for Parliamentary Studies
x
RELATED CONTENT:
Dan Martinko is a Global Practice Specialist in DAI's Security, Transparency, Accountability, and Rule of Law sector, providing thought leadership and technical assistance to overseas projects and business development efforts.
Read More