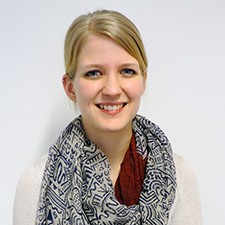 Christina Frey brings 10 years of experience in sustainable development, anti-corruption work, public sector governance, and political economy analysis. Her work focuses on institutional reform and accountability in sub-Saharan Africa and Asia, including Ethiopia, Ghana, Kenya, Nigeria, and Pakistan.
After starting her career in health care, as nursing support and a paramedic, Christina moved into health sector governance programming for GIZ in Kenya. The position enabled her to combine her background in political science with her experience in health care delivery. In her role in DAI's governance practice, she provides technical expertise to projects and new business efforts and shares learnings from accountability and institutional strengthening programs with a variety of European donor agencies.
Christina specializes in innovation for public service delivery and problem-driven approaches to improving policy and accountability. She currently serves as Technical Lead on the Kenya Deepening Democracy Programme and as Technical Director of the Nigeria Accountable, Responsive, and Capable Government Programme, the UKaid flagship governance programme. In addition, Christina advises teams and clients in applying Political Economy Analysis and Adaptive Programming to DAI's portfolio.
B.A., international relations, United States International University, Kenya
M.Sc., development management, London School of Economics
x
RELATED CONTENT:
Willet Weeks has four decades of experience in Africa, mostly in conflict and postconflict zones. He is especially knowledgeable about the cultures and the political and social dynamics of the Great Lakes region.
Read More