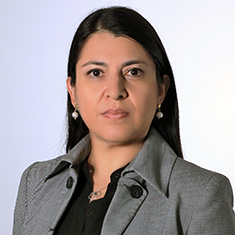 As a former scholarship recipient of a USAID Guatemala leadership scholarship program, Carla Aguilar began her professional career working with displaced populations in Guatemala during the Civil War. For the last 25 years, she has worked with governmental and nongovernmental institutions, including the Organization of American States, where she was the Guatemalan alternate representative. She has worked on U.S. Agency for International Development-related activities for almost 15 years—in Guatemala, Bangladesh, South Sudan, Colombia, and now Honduras.
M.A., studies in rural development, Universidad del Valle de Guatemala
B.A., political sciences, Universidad Rafael Landivar, Guatemala
x
RELATED CONTENT:
David Hall is the Global Practice Manager, Public Financial Management and Fiscal Transparency, in DAI's Governance sector.
Read More