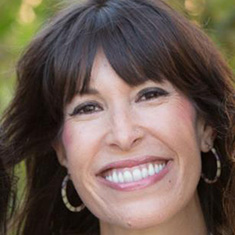 Alia Afshar is responsible for overseeing a portfolio of economic growth, workforce development, and competitiveness projects in the Middle East and Afghanistan. Her specific areas of expertise include value chain analysis, alternative livelihoods, micro- and macro-economic growth interventions, and workforce development. Alia started at DAI working on alternative livelihood programs in Eastern Afghanistan and then joined DAI's Africa team where she managed the USAID/Feed the Future Food and Enterprise Development Program in Liberia. Before joining DAI, Alia worked at Creative Associates International where she focused on immediate post-conflict programming in Iraq, Afghanistan, Liberia, and Angola.
Alia was drawn to international development from an early age. Her strong desire to work with people from all over the world and help to improve their livelihoods has been a challenging and highly rewarding experience.
M.P.P., international development policy, University of Maryland
B.A., international relations, George Washington University
x
RELATED CONTENT:
Lauren Caskey has more than 20 years of experience designing, implementing, and managing donor- and private sector-funded programs that aim to improve access to economic opportunities, promote economic recovery, and support community resiliency.
Read More