Malawi—Technical Cooperation to Strengthen National Capacity in Implementing Land Policies and Laws Efficiently and Effectively (Land Governance)
The overall objective of the Malawi Land Governance programme is to improve people's livelihoods, with a particular emphasis on the rural areas, through sustainable agricultural development. Our team is focused on developing and implementing land policy that will improve the overall land governance framework. Our function is to serve both advisory and capacity building roles: helping to ensure the government in Malawi has the capacity to review and further develop land policy, legal reforms, and develop processes and procedures to be implemented at the national level.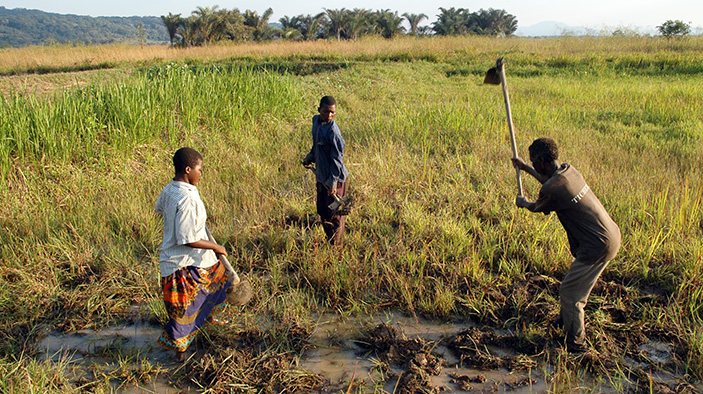 Sample Activities
Review existing and proposed land laws and identify inconsistencies.

Develop a gender strategy that addresses key issues for women and other vulnerable groups. Create a plan to raise awareness and mainstream these issues into trainings and policy documents.

Revise the Land Governance Framework using the international Responsible Governance of Land, Fisheries and Forests guidelines in the context of national food security, with particular emphasis on gender-sensitive compliance regarding land tenure rights.
x
RELATED CONTENT:
Despite positive economic growth in recent years, urban Indonesia still suffers from one of the lowest rates of access to safe water and improved sanitation in the region. USAID's IUWASH Penyehatan Lingkungan untuk Semua, or Environmental Health for All (IUWASH PLUS), is working to expand access to water and sanitation services to hundreds of thousands of low-income urban households.
Read More