Malawi—Technical Cooperation to Strengthen National Capacity in Implementing Land Policies and Laws Efficiently and Effectively (Land Governance)
The overall objective of the Malawi Land Governance programme is to improve people's livelihoods, with a particular emphasis on the rural areas, through sustainable agricultural development. Our team is focused on developing and implementing land policy that will improve the overall land governance framework. Our function is to serve both advisory and capacity building roles: helping to ensure the government in Malawi has the capacity to review and further develop land policy, legal reforms, and develop processes and procedures to be implemented at the national level.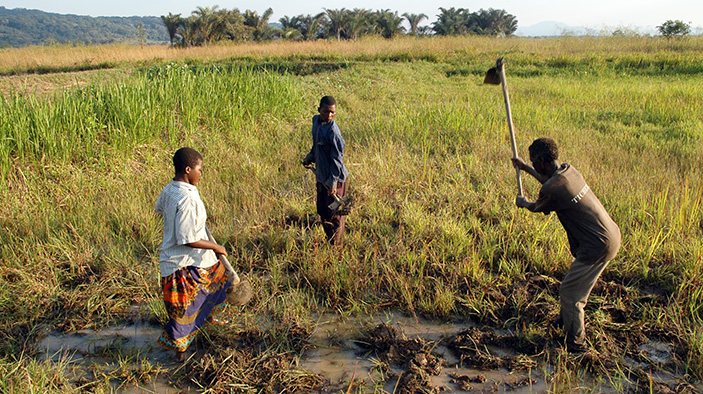 Sample Activities
Review existing and proposed land laws and identify inconsistencies.

Develop a gender strategy that addresses key issues for women and other vulnerable groups. Create a plan to raise awareness and mainstream these issues into trainings and policy documents.

Revise the Land Governance Framework using the international Responsible Governance of Land, Fisheries and Forests guidelines in the context of national food security, with particular emphasis on gender-sensitive compliance regarding land tenure rights.
x
RELATED CONTENT:
The Pacific Island countries comprise the most vulnerable region in the world to climate change. The nature-based livelihoods and diverse cultures that have risen from these island nations—some of which stand only meters above sea level—are being challenged, and in some cases overwhelmed, by sea level rise, changing ocean temperatures and acidity, increasing air temperatures, shifting rainfall and storm patterns, and other impacts of climate change that are projected to increase over the next 100 years.
Read More