Afghanistan Value Chains (AVC)—Livestock
Over the past 15 years, DAI has witnessed how Afghan agribusinesses have matured, moving steadily toward sustainability on market principles. We know Afghan livestock enterprises—farmers and herders, processors, distributors, marketers, and exporters in the poultry, sheep, dairy, and related value chains—want to be self-sufficient and commercially viable. However, high transaction costs, limited access to finance, and a poor enabling environment continue to deter private investment in livestock-related enterprises and hinder growth in Afghanistan's agriculture sector overall.
The Afghanistan Value Chains–Livestock (AVC-Livestock) project, funded by the U.S. Agency for International Development, takes a market systems approach by working with promising Afghan livestock enterprises to stimulate demand and catalyze growth throughout targeted value chains. The project offers management consulting to these anchor firms to help them expand into domestic and international markets and attract private investment. By increasing productivity for farmers and downstream businesses in livestock value chains, AVC-Livestock helps raise incomes for thousands of households and create jobs for men, women, and young people.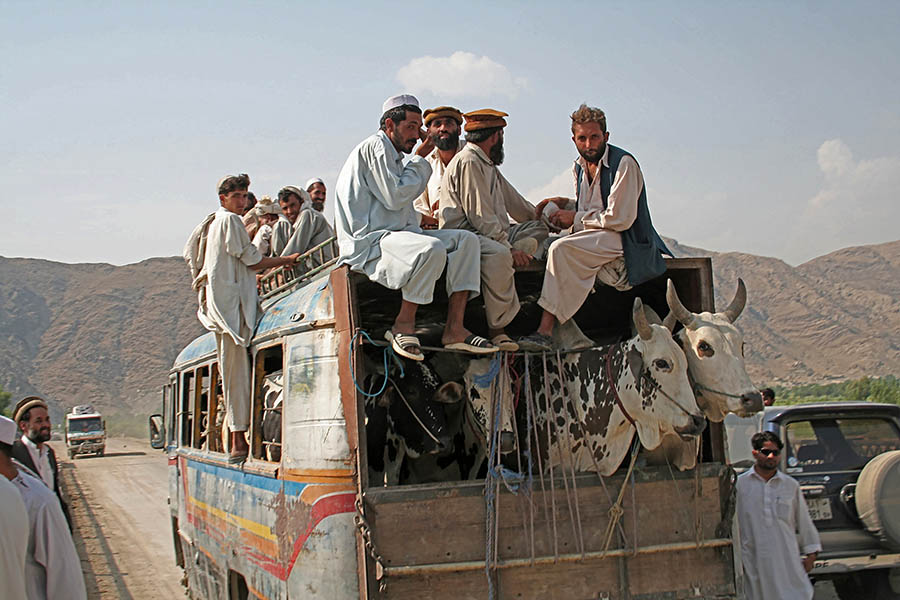 Sample Activities
Collaborate with input suppliers, farmers, aggregators, and financial institutions to better perceive and respond to market opportunities.
Increase productivity of firms through co-investments to procure veterinary services, upgrade processing capacity, and improve branding and packaging.
Support advocacy to government officials to reduce policy constraints to productivity and investment in the livestock sector.
Assist firms in accessing credit by providing advisory services and linking them to lending institutions.
Select Results
Contacted more than 250 stakeholders for information that would help to direct the assistance the project is providing to the sector.
Completed a gender and youth analysis report that is guiding program intervention. More than 40 women attend a business-to-business women-only meetings and 20 microfinance institutions conducted "Women's Access to Finance Shura" with 34 women business owners.
Established a Women's Entrepreneurship Development program to increase business development services provision.
Revised two policies—Afghanistan Slaughterhouses and Animal markets Regulation and the Private Veterinary Diagnostic Laboratories and Risk Compensation/Indemnification Regulation—to enhance private sector participation in food safety, animal health, and services provision.
Trained 14 agribusinesses in Hazard Analysis and Critical Control Point Certification and on the International Organization for Standardization accreditation.
Facilitated linkages between agribusinesses and financial institutions, resulting in the preparation of bankable proposals worth $1,874 million.
Facilitated two Afghan agribusinesses to attend the most recent Gulfood Expo in Dubai, resulting in more than $950,000 potential and business-to-business deals; and nine businesses at the Kabul Agricultural Fair with more than $110,500 in sales and signed deals.
x
RELATED CONTENT:
The Lebanon Industry Value Chain Development (LIVCD) project improved Lebanon's economic stability and provided income-generating opportunities for small business while creating jobs for the rural population, in particular women and youth.
Read More