USAID Georgia Project Nominated for Inclusive Entrepreneurship Initiative of the Year
May 06, 2022
An economic growth project in Georgia, funded by the U.S. Agency for International Development, has been shortlisted for the Emerging Europe Awards 2022 in the category, "Inclusive Entrepreneurship Initiative of the Year."
Georgia, a country at the crossroads of Asia and Europe, is situated on a vital trading and transit route for goods and services. In recent years, the country has signed free trade agreements that greatly expand its market access. The DAI-led USAID Economic Security Program builds the competitiveness of key sectors to generate high-value employment, investment opportunities, and increased sales and revenue for companies. The project's objective is to accelerate Georgia's transition to an innovation- and knowledge-based economy.
The Emerging Europe Awards 2022 nomination cites the project for "unlocking regional economic opportunities for Georgia while supporting the development of enterprises and job creation through smart incentives." The project is one of three shortlisted in the category.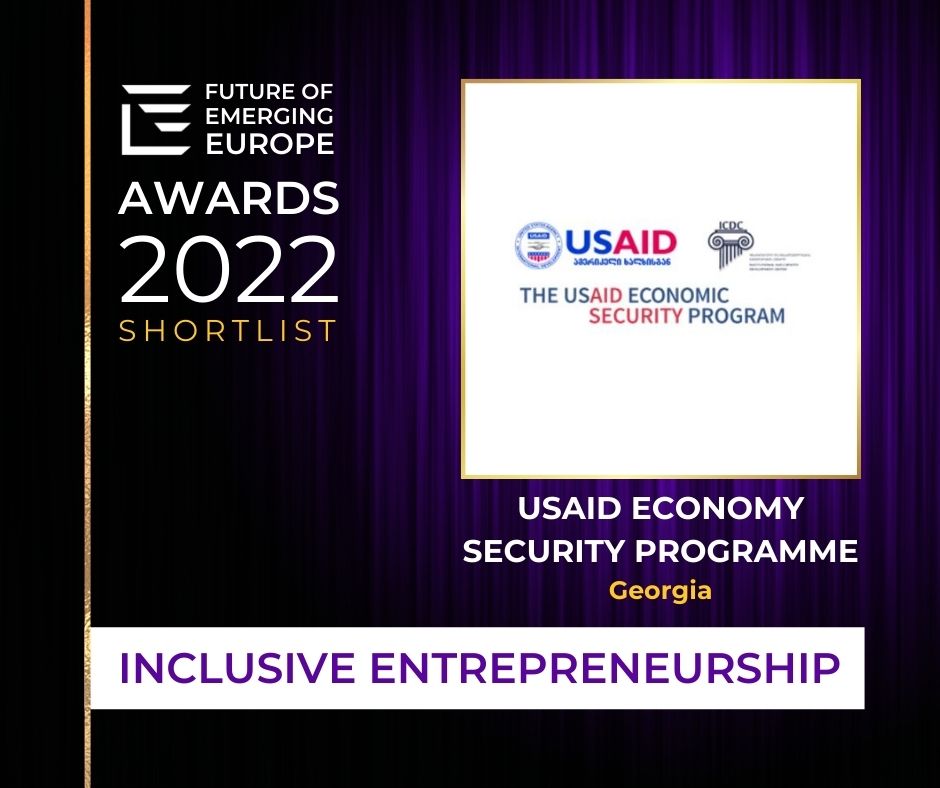 Final winners will be chosen by a 50-50 split of a jury and a public vote. Public voting is accessible here and is open until May 31. Winners will be announced at the Future of Emerging Europe Summit & Awards 2022 on June 23 in Brussels.
The USAID Economic Security Program seeks to create at least 4,800 new jobs, support at least 720 small firms, increase sales of assisted enterprises by $60 million, and leverage $18 million in partnerships leveraged through partnerships.
"The USAID Economic Security Program's shortlisting for this award reflects the strength of our team and its approach to economic growth," said Chief of Party Mark McCord. "I am very proud of each and every team member who contributes to our success on a daily basis and am pleased that their efforts have been recognized by such an important organization."
x
RELATED CONTENT:
The U.S. Agency for International Development has selected DAI to lead the Nguriza Nshore program in Rwanda. Nguriza Nshore—Kinyarwanda for "lend so that I may invest"—is a five-year project to support small-business growth in rural areas and create long-term jobs outside of farming.
Read More