April 24, 2018
Haiti's digital and paper-based health reporting platforms vary greatly from city to city and village to village, making the country highly vulnerable to health emergencies. On May 3, the Harvard Alumni for Global Development and the Embassy of Haiti will host a discussion on how technology is being applied to link and unite health providers and facilities across Haiti. The event in Washington, D.C., will feature Bobby Jefferson, DAI Global Health's Chief Technology Officer, and Jeff Mecaskey, DAI's technical lead for economics and financing, evidence, and learning.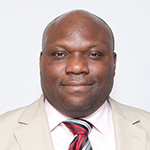 Jefferson, top left, and Mecaskey, bottom left, will summarize early findings from the Haiti Strategic Health Information System Program (HIS) as well as findings from related programs. HIS, which launched in June 2017, aims to consolidate and integrate Haiti's disconnected health information assets under the national System d'Information Sanitaire Nationale Unique (SISNU). By creating a single, comprehensive health information system, Haiti would be better prepared to address the daily needs of its 11 million people and its inevitable health crises, especially considering its challenging history of devastating earthquakes, hurricanes, and contagious disease, including the 2010 cholera outbreak.
"For years, each geographic area or disease-specific initiative in Haiti has come with its own technology—if any—for a health information system," Mecaskey said. "HIV/AIDS has its own system, as does tuberculosis and maternal and child health. A major obstacle to knowing the big picture and effecting the best planning, policy, and health care arises from these different systems being incompatible and unable to talk with one another."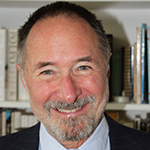 Mecaskey said this disconnect results in national health planners encumbered in setting national priorities, department managers in assessing where services succeed or not, and facility-level providers in providing good-quality health care in the face of disparate information and guidance.
Jefferson will outline how technology innovation and training can eventually achieve real impact, and how the work being done in Haiti is replicable in other countries. Mecaskey, a graduate of the Harvard Chan School of Public Health, will highlight early evidence from Haiti's health ministry in its use of SISNU, including the integration of health information across the range of digital and paper-based reporting platforms currently in place. They will also discuss Haiti's emerging and largely self-sufficient tech sector and the June 21–23 Haiti Tech Summit.
The knowledge-sharing event will be held from 7–8:30 p.m. May 3 at the Embassy of Haiti. There is limited seating on a first-come registration basis. For more information or to register, click here. Registration closes April 27. For questions, email [email protected].
ABOUT THE PANELISTS
Jeffrey Mecaskey is Technical Lead, Economics and Financing, Evidence and Learning at Health Partners International, a DAI Global Health company. He has worked for 35 years in international development with a focus on health and political economics, health policy, and management. He has expertise in strategic research portfolio direction; the planning, implementation and evaluation of health sector reform; and, fostering innovation uptake with state, non-state, and public-private partnership actors.
Bobby Jefferson is Vice President and Chief Technology Officer of DAI Global Health. Jefferson has a relentless entrepreneurial passion to use digital solutions for social development, finding ways to use technology to address health needs. Jefferson is a leader in Digital for Development and has developed and deployed large-scale management information systems for use in clinics and hospitals in Haiti and the Caribbean.
The Harvard Alumni for Global Development (HAGD) aims to be a collaborative platform for Harvard alumni who work actively with emerging markets and developing countries. HAGD's vision is to connect Harvard alumni across schools, disciplines, and professions to share field expertise, research, and ideas to encourage global engagement and cross-sector partnerships.